Tips on Decorating a Memory Care Apartment to Make It Feel Like Home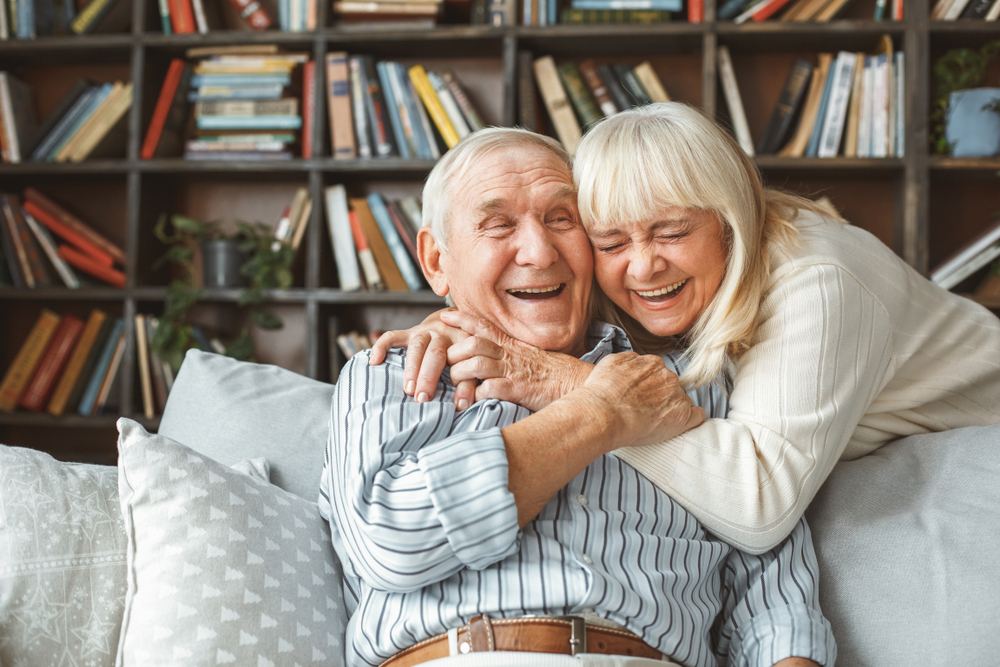 Dementia-friendly decorating means incorporating the individual's preferences as well as the impacts of their condition. As you're helping a parent or loved one move to memory care, you want to make them feel as comfortable as possible in their new environment. When you're considering how to decorate a memory care room for your loved one, these tips can help you create a room where they feel at home.
How to Decorate a Memory Care Room
1. Bring in Personalized Touches.
Photos of loved ones, a favorite chair, and decorations they've had forever can instantly help the room feel more familiar and give your loved one a feeling of ownership of their residence. Photos inspire conversation with visitors and caregivers; select images of people with whom your loved one had a close relationship or pictures from momentous events in their life.
2. Avoid Intricate Patterns.
People who are living with dementia may experience busy patterns as moving objects. Fabrics or surfaces featuring patterns with strong contrast, like black and white checks, can confuse your loved one because the dark sections may look like they have more depth than the lighter sections. To ease their daily experiences, choose solid colors for finishes and furnishings when selecting dementia-friendly decor.
3. Light It Well.
The Dementia Services Development Center reports that, to see satisfactorily, people over age 75 need twice as much light than the recommended standard for younger people. And, for people living with dementia, that brighter light should be cast as evenly as possible throughout the room. They may perceive shadowy areas as ominous or threatening.Natural light is also important when considering how to decorate a memory care room. Certain types of dementia can cause time confusion, which can lead to "sundowning," during which people in mid to late stages of the condition may become more agitated and uncertain as the sun sets. Sunlight through windows can help connect residents to their circadian rhythms, keep their body on a regular schedule, and ease some of the effects of sundowning. Avoid heavy curtains in your loved one's room so they can let the sunshine in.
4. Add Contrasting Colors.
Even for seniors without dementia, aging often causes the lenses in the eyes to yellow and thicken, diminishing a senior's ability to distinguish contrasts in their environment. It may also desaturate their perception of colors and make bright hues seem duller. For those with dementia, this blending of tones can cause more disorientation. When selecting furniture and decor for dementia-friendly design, create strong contrast with solid colors (no intricate contrasting patterns). For example, you might place a deep blue chair against a white wall. Juxtaposing these colors in clear swaths can help create a more understandable space for someone with dementia.
5. Forgo Throw Rugs.
Throw rugs are often a needless tripping hazard. While the traction of a rug is better for your loved one's stability than smooth hardwoods, simple carpet offers the same traction without creating different levels.
6. Create Shadow Boxes.
Fill shadow boxes with mementos that are important to your loved one. These display cases offer a great solution for what to do with breakable items that they still love. And if you create a shadow box that represents their life story and personality, the memory care team members will get a greater understanding of your loved one and form a stronger bond with them.
7. Engage Their Senses.
A variety of sensory and motor activities can enhance your loved one's everyday experience. Consider all their senses when deciding how to decorate a memory care room. For example, bring a room spray with a scent they love or a sound machine with soothing sounds. Provide safe items with interesting textures, like a bumpy ball or colorful pom-poms. Work with the memory care team members to ensure you're adhering to their rules or guidelines about what can be included in residents' rooms. Everyone's first goal is the security and comfort of your loved one.
Memory care at Freedom Plaza creates a holistic experience that serves residents and their loved ones. If you're exploring memory care in Sun City Center, Florida, reach out to us. We'd be happy to tell you more about our lifestyle and person-centered approach to care.