Memory care for Alzheimer's and dementia.
Nationally recognized care for loved ones with memory loss.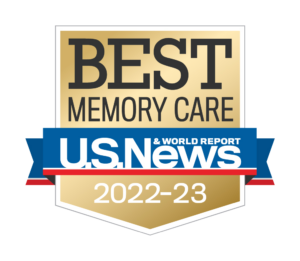 Tranquility and safety for your loved one. Peace of mind for you. Memory care at Freedom Plaza helps preserve everything that brings meaning and order to your family. Now recognized as Best Memory Care by U.S. News & World Report.
Compassionate care that families trust.
We provide a secure and comfortable setting specially designed for those with Alzheimer's disease or other forms of dementia. Your loved one will flourish with life-affirming activities and personalized care that matches where they are in their memory loss journey.
In the Freedom Plaza Memory Care Neighborhood, residents benefit from the unique and innovative Heartfelt CONNECTIONS – A Memory Care Program®. Heartfelt CONNECTIONS offers people with Alzheimer's disease and related dementias the care, respect, dignity and quality of life loved ones want for them.

Heartfelt CONNECTIONS is a nationally recognized, person centered, activity-focused program that is grounded in the knowledge that the abilities that remain for an individual impacted by Alzheimer's or other dementias are much more important than what is lost. By leveraging this specialized dementia care, we help loved ones capture a lasting legacy about each resident's family, their friends, career, hobbies, likes and dislikes, and then apply these insights to individualized programming for the resident. Through this program, we focus on each resident's unique abilities, enriching lives and creating success stories one small victory at a time.
What your loved one can expect:
Industry-leading, personalized memory care, including specialized Alzheimer's care
Help with daily living activities, including dressing, bathing and medication management
Dementia-specific programming, including art, music and pet therapy

Access to appropriate community amenities such as the salon and barbershop, fitness center, and pools
Enjoyable small-cluster group activities
Frequent community outings for maximum enrichment
Benefits for your loved one:
Promotes dignity and a sense of pride and accomplishment in day-to-day activities
Encourages engaged eating with specialized diets
Supports improved self-worth, self-esteem, and overall health and well-being
Reduces fear, anxiety and frustration
Benefits for you:
Provides the comfort of knowing your loved one has the best quality of life possible
Allows you to return to the loving relationship you once shared
Gives you the opportunity to make the most of your time together
Supports you and your family with resources, counseling and other services
Memory care services and amenities include: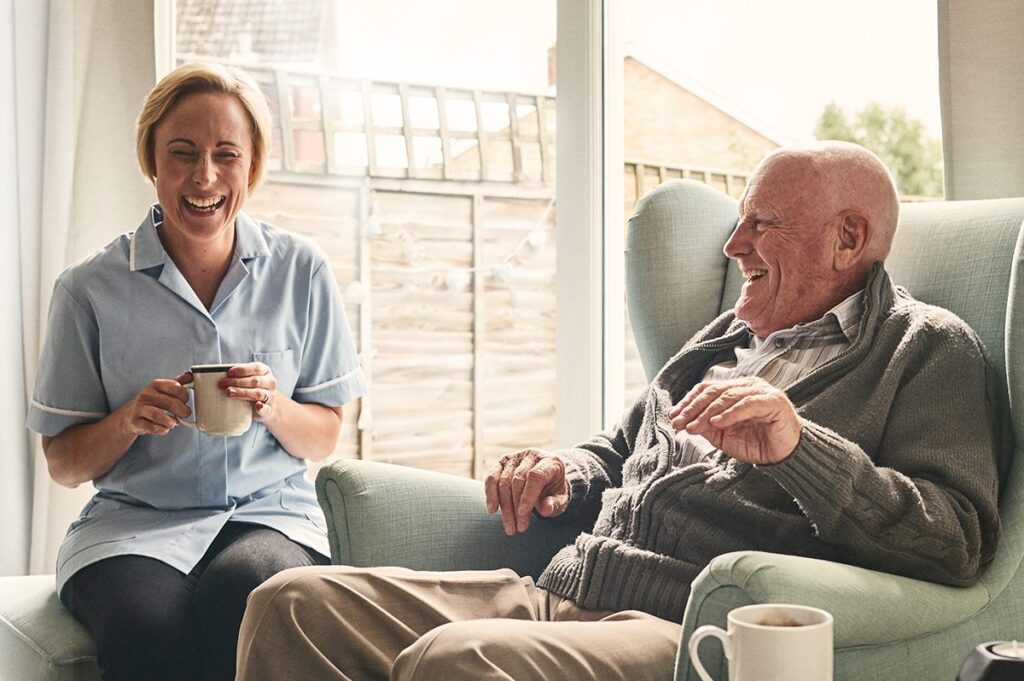 All-inclusive monthly fee for care, living and dining costs
Maintenance-free residence
Specialized diets and nutritious meals
Around-the-clock nursing care
Scheduled transportation
Housekeeping and flat linen service
Expanded basic cable
Utilities (except phone and internet), Wi-Fi access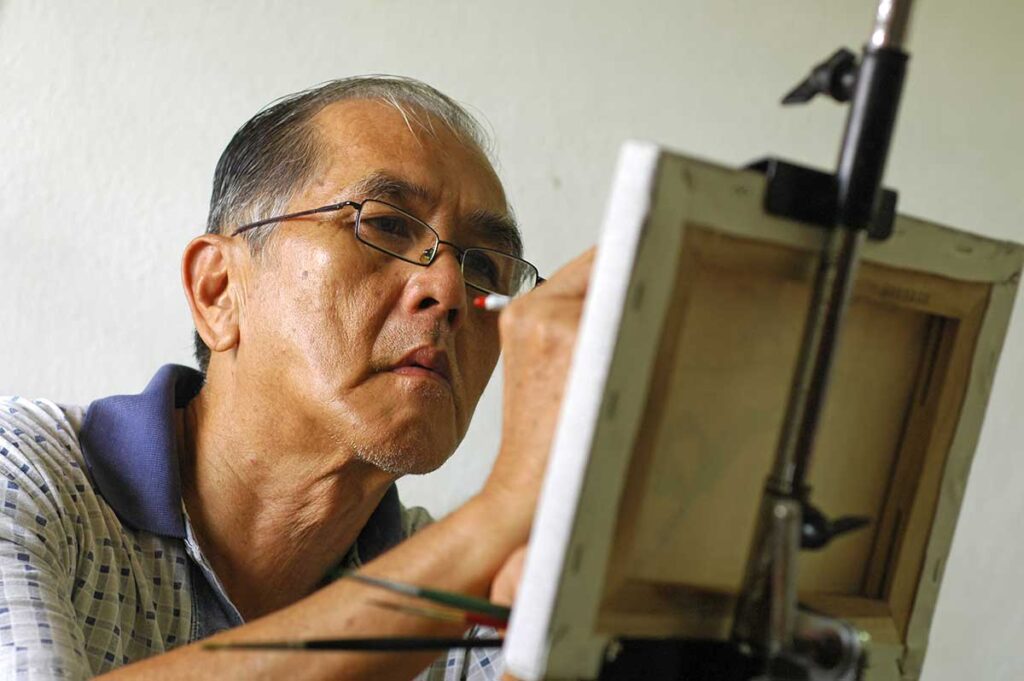 Featured floor plans.

Contact us to learn more about our memory care.

Frequently asked questions.
What is the benefit of memory care vs. in-home care?
Memory care at Freedom Plaza Assisted Living and Memory Care provides a specially designed, whole-person approach to Alzheimer's care and dementia care. Residents live in a warm and friendly, family-like community with the safety of 24-hour onsite security and the compassionate care of highly trained personnel who implement proven memory care programs that encourage and celebrate remaining abilities. It would be virtually impossible to duplicate this level of round-the-clock safety, sense of community and socialization, and specific expertise in Alzheimer's care by using an in-home care service.
What types of activities are designed to engage residents with dementia or memory problems?
Assisted Living vs. Memory Care. What's the difference?
While both assisted living and memory care provide assistance with the activities of daily living, such as help with bathing, dressing and grooming, medication management, and personal maintenance, memory care at Freedom Plaza Assisted Living and Memory Care offers a specific type of compassionate care that is specially designed for those with memory impairment. Each member of our memory care team is trained in the specialized skills needed to provide excellent Alzheimer's care and dementia care. After initial training, they then participate in continuing education courses to remain current in best practices. Read more about Alzheimer's and dementia and how they differ on our blog.