Key Questions When Touring a Senior Living Community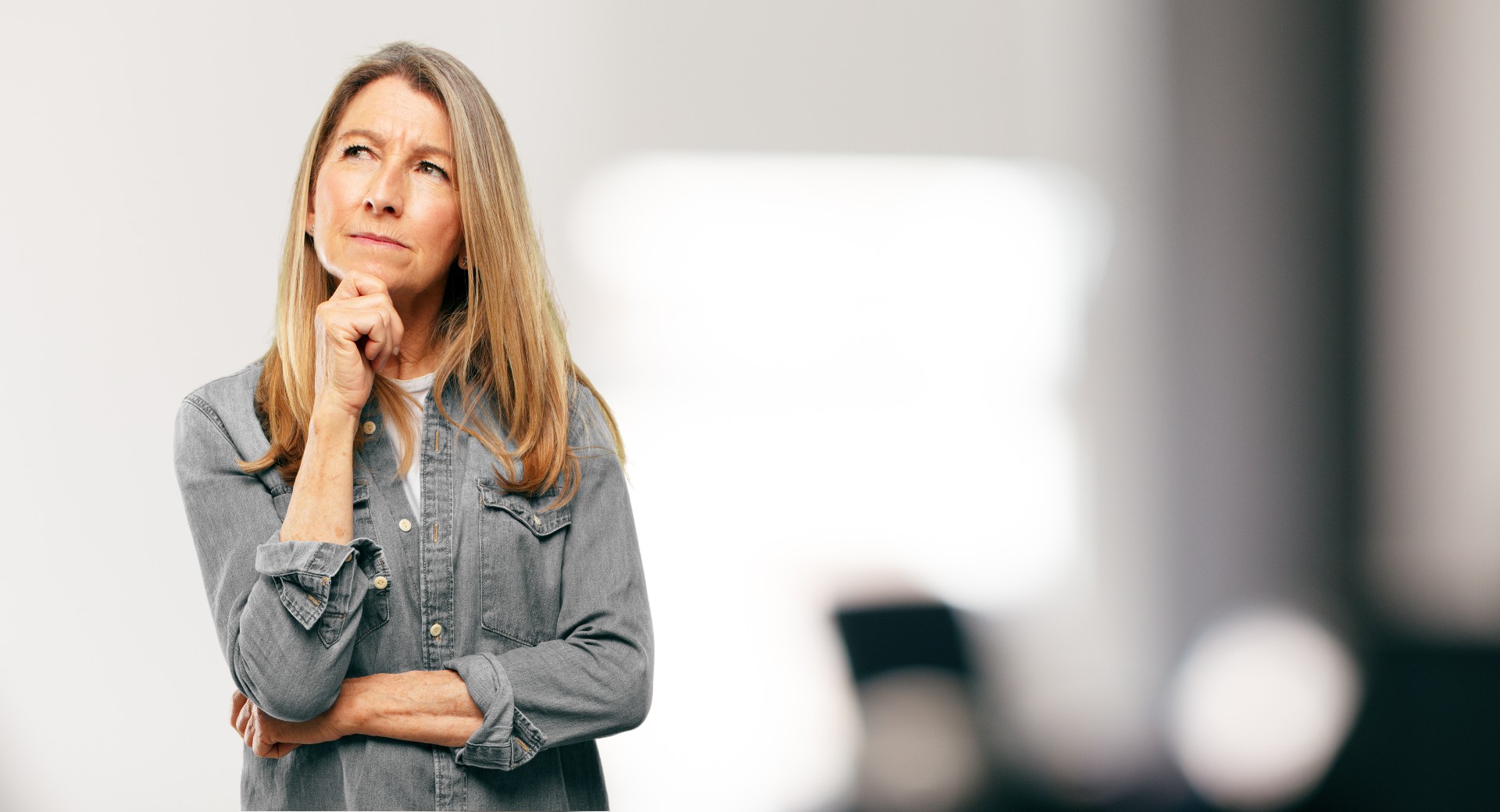 Touring a senior living community is one step on a journey that will determine where and how you'll spend each day for many years to come. It's one of the most important decisions of your life, comparable to choosing a university or even a life partner. The journey is essentially an information-gathering process. Over a period of months or longer, you'll endeavor to collect and process every shred of information — tangible and intangible — that will help you make an informed decision. As stated, the senior living tour is just one step, but it's a key step. It's an opportunity to observe and evaluate firsthand, and to ask revealing questions. Not everything you need to know can be obtained just by asking; you'll have to follow your own gut feelings. But asking a better question ups the odds of zeroing in on the facts most relevant to your senior living search. Here are some of the best questions to ask when touring senior living communities.

WHAT TYPES OF RESIDENCES ARE OFFERED?
Apartments? Cottages? Villas? How much privacy can you expect? What's the range of living space available? How many floor plans are offered and what do they include? Where are different residential options positioned on campus? To what degree will you be able to modify or customize your residence? Are there any restrictions to having visitors? Ask about other features of the residence options — safety features, tech-enabled smart-home features, and which utilities — cable, internet, emergency call systems —are included. Ask about Wi-Fi and whether it's shared with the entire community and visitors, or if residents have a dedicated network. Ask to see an apartment that might suit your lifestyle and budget preferences.
WHAT CAN YOU TELL ME ABOUT THE COMMUNITY'S AMENITIES?
Dining venues, fitness centers, libraries, on-site clinics, a pool and spa — even a theater — may be included in community amenities. Your tour will likely let you glimpse each of these, but the questions you ask while touring the senior living community will let you glean important details. For instance, does the fitness center employ a personal trainer? Are the trainer's services included? What forms of outdoor recreation does the community offer? If there are options like tennis courts, walking paths or a community garden, find out if group activities have been organized around these amenities. Does the community offer guest accommodations for family or friends? What other distinguishing characteristics are unique to this community?
WHAT ACTIVITIES DOES THE COMMUNITY OFFER?
Some communities allow residents to plan and organize groups and activities based on their interests. Other communities employ a dedicated director of life enrichment and are good at hosting interesting entertainment and educational events. Ask to see a monthly activities calendar and ask questions about what it tells you. Do the same activities repeat frequently throughout the week? Can you see yourself becoming enthusiastic about them? Part of what a good community offers is a variety of meaningful activities.
HOW DOES THIS COMMUNITY SELECT AND PREPARE STAFF MEMBERS?
Ask about specific training and qualifications of staff at every level. What's the staff-to-resident ratio? How long, on average, do staff members remain on the team? Ask about the medical care professionals. Who will be interacting with and caring for you on a daily basis? How many hours of training do they receive, and what sort of continuing education must they complete? Attempt to speak with staff members on your tour, if possible. If not, try to arrange it on a follow-up tour. Form an impression of all staff members with whom you interact. Do they appear to be kind? Knowledgeable? Do they seem to enjoy their jobs? Are they helpful and attentive? Do they make you feel comfortable?
WHAT'S THE QUALITY OF DINING, AND MAY I SAMPLE A MEAL OR TWO?
How and when you'll be eating will be a major part of the community experience. How liberal are the community's dining policies? Are there multiple dining venues? Who plans and prepares the meals … a food service or an on-site executive chef? Does the community accommodate special dietary needs? If possible, arrange to share a meal or two with residents for a firsthand assessment of the quality of dining.
DO RESIDENTS HAVE A VOICE IN THIS COMMUNITY?
How are changes to community life decided upon? Is there a resident leadership or advisory board? Is there a mechanism for family members to provide input? How and when is community news disseminated? Ask about message and discussion boards, newsletters, an intranet, and email notifications. How are resident concerns and feedback handled? Is there an open channel to management or ownership?
WHAT'S MOST IMPORTANT TO KNOW ABOUT CARE SERVICES?
First, ask which levels of care are offered — assisted living, rehabilitation therapies, memory care, long-term nursing care? Drill more specifically into each level of care. Do they adjust to each resident's level of need to form a seamless continuum? Find out which medical conditions the community can and cannot manage. Ask what situation might cause you to have to move to another location in the community or a completely different community. Ask how they monitor a resident's ongoing health status; also ask about outside medical affiliations and resources.
WHAT ARE THE COMMUNITY'S CREDENTIALS?
Does the organization hold not-for-profit status, or is it a for-profit business? How long has ownership and management been in place, and how financially stable is the organization? What's the status of their state licensures? Have any complaints been lodged by former residents or family against the community?
HOW MUCH DOES IT COST TO LIVE THERE AND WHAT ARE THE CONTRACT DETAILS?
Obviously, this is information crucial to any decision you may eventually make, and you'll need a clear cost breakdown before moving forward. It's best to get into this level of detail in a later meeting, possibly with your financial advisor or attorney present. But once your tour is complete, you might ask for a general summary of what it costs to live in this community and whether it can work with long-term care insurance, and VA or Medicare benefits. Other things to ask about include the base entrance fee and monthly fee for the size residence you may be interested in; whether or not a Life Care contract is offered; how costs can change in time; which services are included and which aren't; and perhaps an overview of dining plan costs.
Piecing together the bigger picture.
The answers you discover from questions on your tour won't necessarily include everything you'll eventually need to consider. Try to connect with current and former residents on social media or in person for their unvarnished opinions. Ask for feedback from friends and family who may have toured with you or are otherwise familiar with this community. Check in with professional service providers who know you and your situation — your physician, attorney, tax professional — who may offer insight for or against this community. Ask them to unearth any formal complaints that may have been lodged. Search online for reliable reviews to discover how others who've worked and lived in this community feel about it now.
Take a tour of Freedom Plaza at Sun City.
Freedom Plaza in Sun City Center, Florida, is a full-service Life Plan Community for independent, active seniors ages 62+. Residents enjoy the comforts of home in a beautiful residential setting with the peace of mind and convenience of having a full continuum of health services on-site. Freedom Plaza is located on a 140-acre nature preserve, and offers more than 15 floor plans, amenities galore, and the safety net of Life Care. We invite you to contact us anytime for more information.