Why Retire Near Tampa, FL?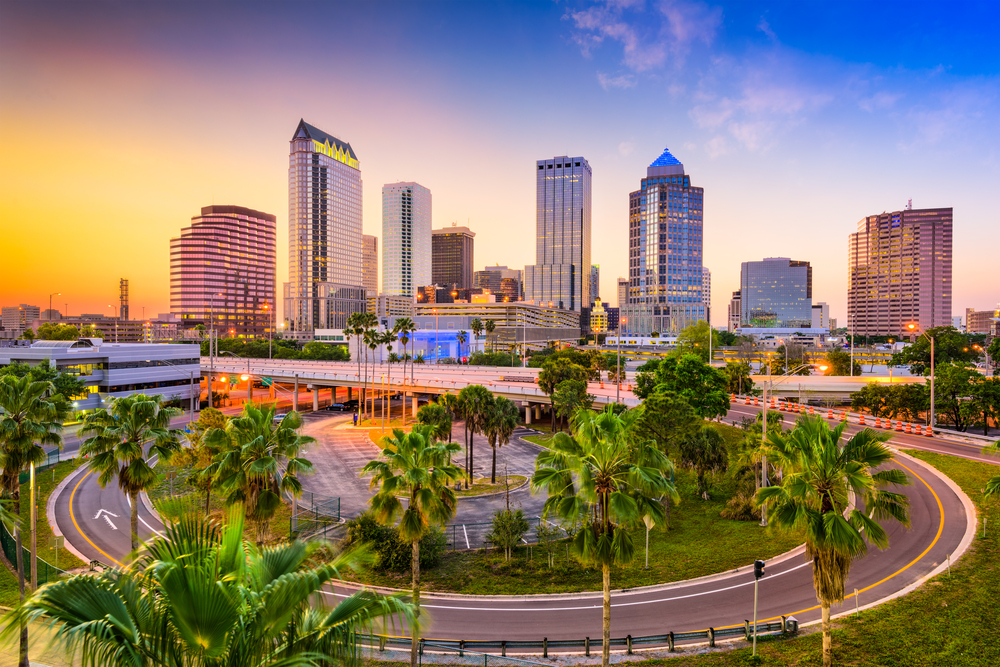 Imagine spending your retirement relaxing in the shade of a palm tree with a gulf breeze and your favorite beverage in hand. It sounds like a dream come true, but it's a lifestyle that's totally within reach when you retire near Tampa, Florida. Retirees flock to destinations all over South Florida for the sunshine and endless possibilities, but the Tampa Bay area has some special features that make it one of the best places to retire.
As a Gulf Coast retirement destination, Tampa and the surrounding area provide the perfect balance of features that make it an attractive place for baby boomers and older retirees alike. For starters, Tampa has a comfortable climate with warm (but not too hot) temperatures in a vibrant (but not too crowded) metropolitan area with convenient access to top-notch health care. Let's explore more of the reasons why Tampa, FL, should be at the top of your list of places to retire.
Year-round sunshine
Florida's warm weather is a beacon to retirees seeking sunshine and mild winters. In January, the average high temperature in Tampa is 70 F and the average low is 52 F. In the hottest months of summer in July and August, the average high temperature is 90 F and the average low is 76 F. The weather in Tampa is right in the comfort zone for most folks, with even milder temperatures in spring and fall. Check out U.S. Climate Data for more information on weather trends in Tampa.
A coastal lifestyle you'll love
Retiring near Tampa, FL, feels like a vacation, and that's exactly what you deserve! Freedom Plaza in Sun City Center is just 30 minutes away from all the dining, shopping and entertainment options of Tampa Bay. You'll never run out of places to explore and things to do in the surrounding area.
Enjoy award-winning restaurants and a rich tradition of performing arts in Tampa, where you can go to the theater, see an art show, or attend a concert series.
Visit a multitude of gardens and museums in the city, and spend time with grandkids and family at area attractions such as Busch Gardens® theme park, the Florida Aquarium, the Museum of Science & History, and much more.
Experience year-round outdoor recreation with world-class golf courses, excellent marinas for boaters, and ecotours of the wetlands, as well as fishing, kayaking, gardening, and bird watching.
Quality health care you can count on
Choosing a location with high-quality health care is an important part of your decision, whether you need care now or you're planning for potential needs in the future. At Freedom Plaza, you'll have access to award-winning health services — including assisted living, memory care, skilled nursing and rehabilitation — if ever needed. Sun City Center features South Bay Hospital and a variety of doctor offices located near the hospital. If you need care for complex conditions, you can expect the highest- quality care in Sun City Center and nearby hospitals in the Tampa Bay area. Tampa General Hospital is recognized as the best hospital in Tampa Bay by U.S. News & World Report, and is nationally ranked in adult specialty care.
A retirement community that feels like home
At Freedom Plaza, you'll be welcomed into a community of seniors who like staying active, engaged and adventurous in retirement. It's easy to meet new people as you explore new hobbies, enjoy a meal at one of our dining venues, and participate in social gatherings. Our events and activities provide countless opportunities to pursue your personal passions while meeting neighbors who share those interests. Freedom Plaza is the perfect place to recharge between your travels, host family and friends for a fun-filled visit, or simply relax and enjoy the beautiful sunsets.
Clearly, there's a lot to love about Tampa, and Sun City Center is just a short drive away! Learn more about the benefits of retiring in Sun City Center, FL and contact us to schedule a tour of Freedom Plaza today.