Benefits of Moving into an Independent Living Apartment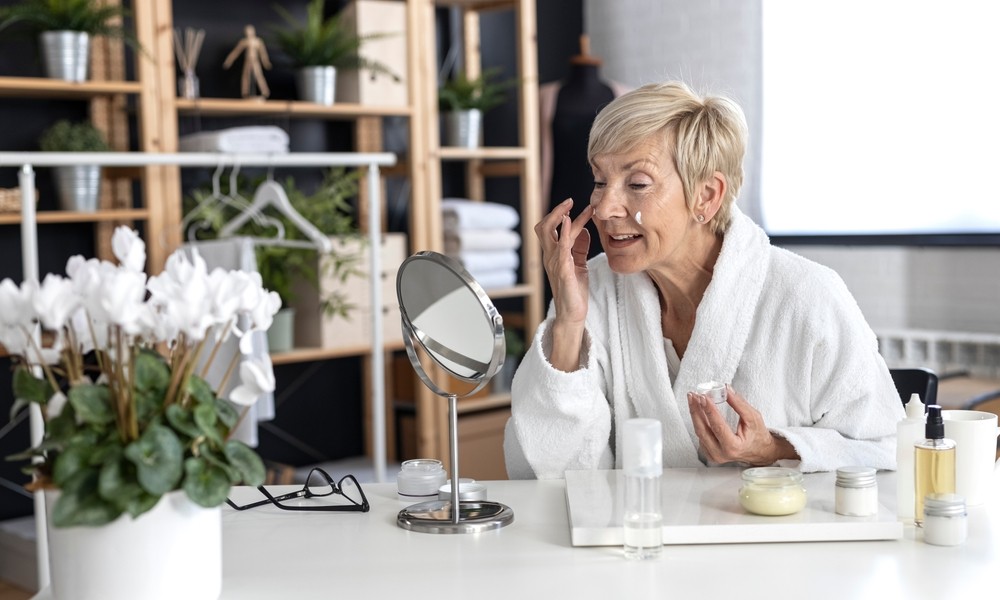 The retirement years are for reveling in newfound freedom. And while you might imagine enjoying that freedom in your existing home, many seniors are discovering the benefits of independent living in a community setting. Stereotypes suggest that senior living is where retirees go to slow down, but in reality, the amenities and services of an independent living community offer an array of advantages that make it easy to live your retirement dreams. Among the benefits of independent living are:
A Hassle-free Lifestyle
Sure, you can take care of your house, manage home maintenance and yardwork, and call the plumber to unclog your shower drain …but why not give yourself back those precious hours so you can do things you truly enjoy? Independent living services include housekeeping, groundskeeping, and exterior and interior home maintenance, so your daily to-do list can be replaced by a "today I get to…" list.
Great Food
Do you crave seasonal meals featuring fresh ingredients? Elegant formal dining? Causal fare? How about all of the above? Senior living communities offer a variety of palate-pleasing dining venues featuring chef-prepared menus. Enjoy fine dining or casual grab-and-go without the bother of grocery shopping, prepping, cooking or cleaning up — unless you want to. Many independent living floor plans include fully equipped kitchens for the days you feel like whipping up a souffle, baking cookies, or treating friends to your mother's famous lasagna.
Simplified Monthly Expenses
In a senior living community, monthly expenses are streamlined. You no longer have to manage separate payments for pool maintenance, your golf club membership, art classes and lawn care. These features are included in one monthly payment, as are housekeeping, home maintenance, most utilities and your dining plan.
Built-in Home Security
The 24/7 security provided in an independent living community ensures that your home and belongings are protected. You can travel without concern about your home's security and, when you're at home, you'll appreciate a feeling of personal safety. For added peace of mind, residences feature an in-home emergency response system, so help is at your fingertips should the need arise.
A New Social Circle
Social connection is an important component of a healthy lifestyle, countering the negative health effects of isolation and loneliness. Whether you meet friends for a game of pickleball, share a laugh poolside, or bond over billiards, a senior living community offers a wealth of opportunities to form meaningful friendships and broaden your social circle, which has been linked to increases in physical activity and positive mood.
Of course, moving to an independent living community doesn't mean losing connection with the people who matter most. Invite family and longtime friends to dine with you or to enjoy the beautiful grounds and other amenities. And if you choose a senior living community that's pet-friendly, your four-footed companion is welcome, too.
Activities Galore
In a 1975 interview in "TV Show People," Star Trek creator Gene Roddenberry said, "The human adventure is just beginning." Certainly, for independent living residents, the adventure is just beginning. Lifelong learning, social events, an art studio, fitness center, resident garden, and volunteer opportunities beckon every day. The challenge is figuring out how to fit so many meaningful activities into your schedule. And those are just the on-campus activities. Senior living communities are often nestled in vibrant towns or scenic locations, where cultural attractions, sports events, shopping, dining and natural beauty provide appealing off-campus entertainment as well.
A Plan for the Future
When you choose an independent living community that is also a Life Plan Community, you'll have access to a continuum of care — usually including assisted living, memory care, skilled nursing and rehabilitation — at a predictable cost should your health needs ever change. Plus, if at any point you and your spouse have differing care needs, higher levels of care on the same campus ensure you can get the necessary support while living in the same community.
Independent Living in Sun City Center, Florida
If sunny beaches and a laid-back vacation lifestyle seem like retirement paradise, you'll be delighted by the benefits of independent living at Freedom Plaza in Sun City Center, Florida. We're a Life Plan Community offering Life Care, which means you can enjoy financial predictability, a continuum of care if you need it, and amenity-rich independent living. With an 18-hole executive golf course, an array of interest groups and clubs, and beautiful surroundings, you can enjoy a flourishing retirement in the Sunshine State. Contact us to learn more or to schedule a tour.