5 Benefits of Retiring in a Golf Course Community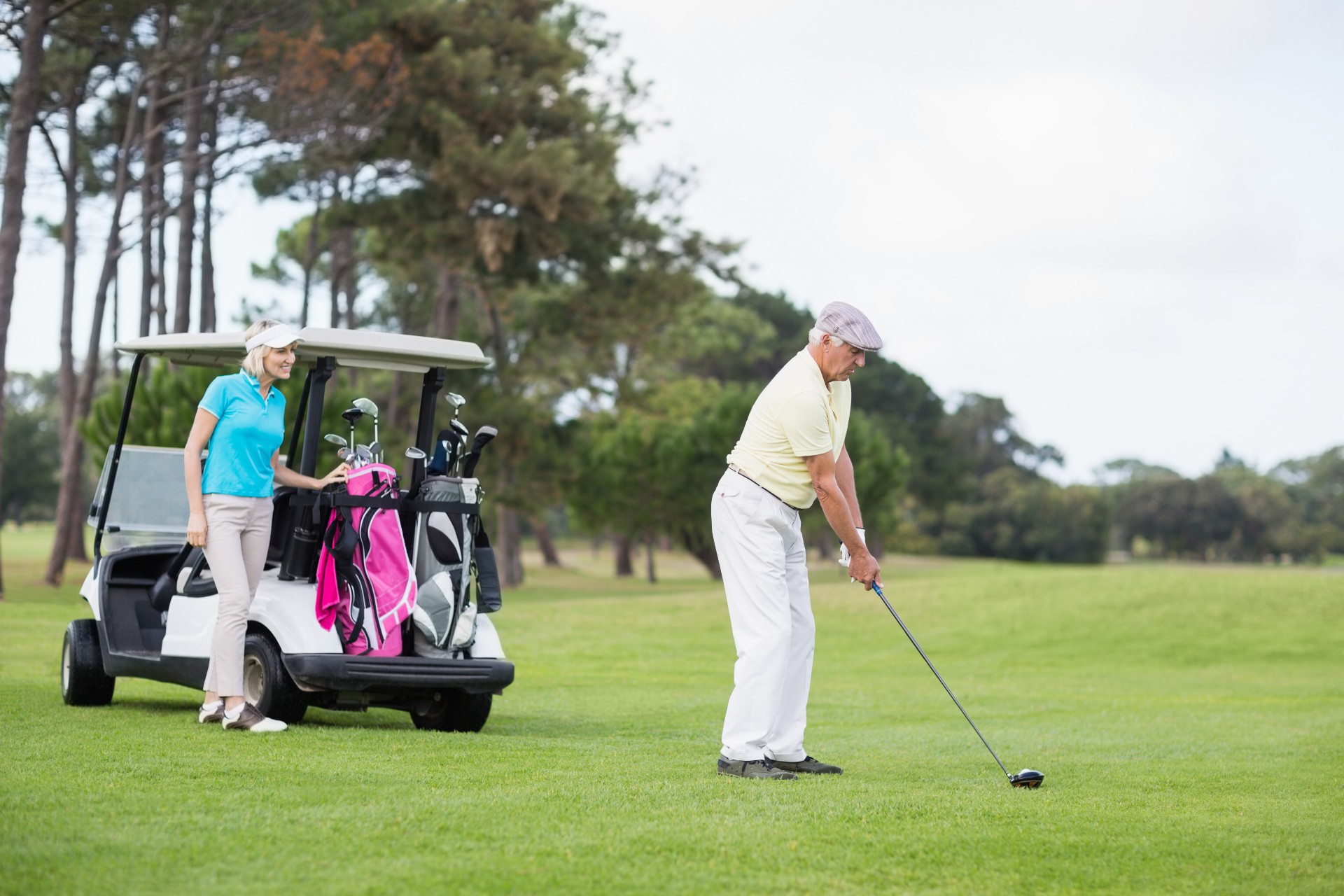 Morning hours look so much brighter when you trade in early morning meetings for regular tee times on a challenging course. Whether you've been golfing for decades or you're new to the sport, if you're teeing up for your retirement, now is a great time to consider retiring in a golf course community.

Golf Is Good for Your Body and Mind
Residents of golf retirement communities have convenient access to reap the benefits of golfing on a regular basis. Believe it or not, all those hours you spend on the green can actually be good for more than improving your game. Golfing in retirement can help promote your physical, mental and social wellness.Golf may not feel terribly taxing — especially if you've been at it for years — but as you age, it becomes increasingly important to keep up your physical activity. When you walk the course, you may get in as many as 4 miles of heart-healthy exercise. Even if you use a cart, you're getting a workout, not the least of which is the muscles you stretch and tone to promote balance and strength when you swing.It may be a physical sport, but golf also requires mental acuity and strategy as you calculate the technique and adjustments necessary to nail each stroke. The brain power you pour into each round helps promote your cognitive wellness.Generally, despite being an individual event, golf is a social sport. Although it's common for your social circle to tighten as you age, social connections play an important role in your mental health. What's more, the feel-good endorphins you get from a good day on the green help boost your mood and overall sense of well-being.

Advantages of Retiring in a Golf Course Community
Having a golf course in your backyard is an obvious benefit, but retiring in a golf course community brings many, many more lifestyle perks. At Freedom Plaza, residents enjoy numerous advantages of living adjacent to an 18-hole executive golf course and putting green.Freedom Fairways is the only executive course in Sun Center City, Florida. From the longest tees, it features 3,099 yards of golf for a par of 63. The challenging — but playable — course offers an even split of par-3 and par-4 holes.
Incredible Views: For a golfer at heart, it's hard to top the breathtaking view of 18 holes of impeccable landscaping. The vibrant greens, an abundance of lakes, and stands of pines and oaks that dot this executive course make for a stunning backdrop to the community.
Wellness Benefits: When you live in a golf course community, you have ready access to all the physical and mental health benefits of the game. That means you can answer honestly when loved ones ask if you're getting enough exercise and taking good care of yourself, just by hitting the links every day.
Planned Events: Retiring in a golf course community puts you in the middle of all types of golf action, from clinics presented by professionals to tournaments that allow you to test your skills and earn prizes. Freedom Fairways also offers daily leagues for both men and women. What's more, The Plaza Club event center on the grounds offers ample space for hosting events of your own, including family reunions, for up to 100 guests.
Tee Time Availability: With the course mere minutes from your front door, you'll never have to worry about making your tee time. Annual and seasonal memberships make it even easier to ensure you'll always be teeing off exactly when you want to be.
Peers to Join Your Play: If you're a single retiree (or have a spouse whose enthusiasm for the game falls short of your own), you're sure to find golfing buddies living nearby. A shared love of the sport is a great foundation for new friendships to flourish.
Ready to Hit the Links?
We're ready to welcome you home at Freedom Plaza! Between the stunning golf course and a selection of other resort-like amenities, the community may seem more like a vacation getaway than a senior living community. However, when you discover the host of senior-friendly services and wellness resources available to our independent living residents, you'll realize it's a terrific option to take charge of your future. Make plans to visit and see for yourself how retiring in a golf course community could make all your retirement dreams come true.