What Is Independent Living for Older Adults?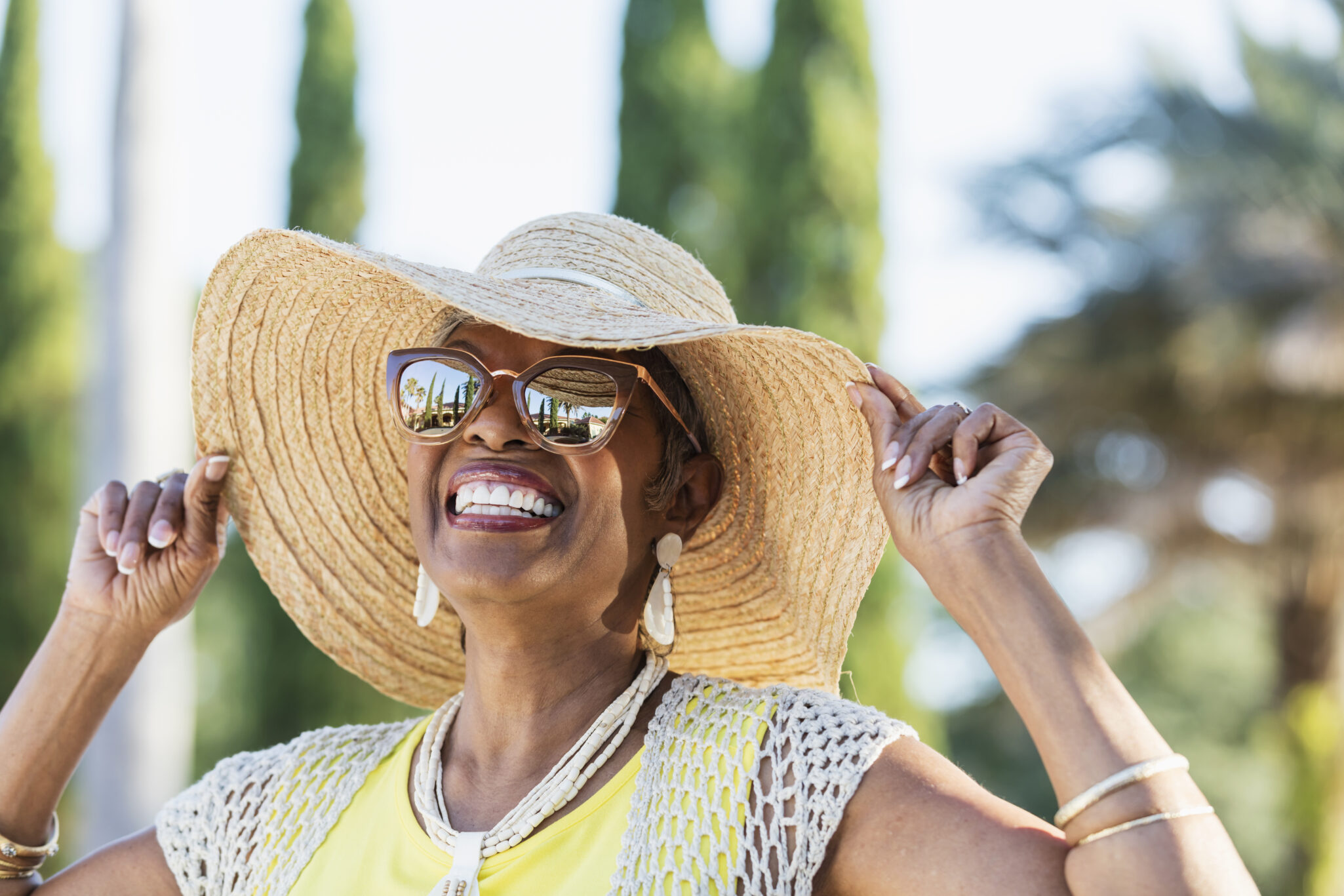 It's no secret that life is about choices. Typically, the more wisdom ("knowledge" plus "experience") you have, the better choices you make. After decades of tending to a career and raising a family, retirement is a time when the choice is suddenly all yours.
Now, you can make decisions based on what's going to help you enjoy every day more. It's that true pursuit of happiness that is leading thousands of older adults to consider leaving the household to-do list behind for the ease and convenience of a maintenance-free senior living lifestyle. However, if experience has taught you anything, it's that you do your research before making a big change. To help, here are some answers to the most commonly asked questions.
What is Independent Living?
Perhaps the biggest question is how is independent living different from my current lifestyle? At Freedom Plaza, it's not a stretch to say nothing and everything.
Nothing because you can keep doing the things you enjoy, such as traveling, visiting family and friends, pursuing your hobbies and just relaxing.
Everything because right outside your door are friendly, interesting neighbors living life to the fullest.
We also offer resort-style amenities, including multiple dining options, a fully equipped fitness center, a heated outdoor pool with a hot tub, an arts and crafts room, 140 acres of landscaped grounds with beautifully designed walking paths and a private lake, an 18-hole executive golf course and putting green, pickleball and tennis courts and much more. We also have a talented staff to handle all the indoor and outdoor maintenance, so there are practically no chores to do. Ever.
What Age Should Someone Move into Independent Living?
The answer to this question depends. When would you like to stop mowing the lawn? Stop doing housework? Stop worrying about who'll you call if you have an appliance or plumbing issue that needs to be resolved? When would you like to stop worrying about property taxes? If your answer is "yesterday" then that's probably when you should move into independent living.
Of course, you should also consider the answer to these questions: When would you like to start traveling without once thinking about your house? When's a good time to expand your circle of friends? How soon would you like to devote more time to your interests? The goal of independent living communities is to help you get more of what you want and less of what you don't which, frankly, is something that shouldn't be put off.
How Much Does Independent Living Cost?
Once you're open to the idea of moving to independent living, the next logical thing to do is figure out what it costs. Every community gives you something different for your money. Here's what makes Freedom Plaza different:
Flex Your Future: This program lets you tailor your senior living costs to suit your budget. You can customize your entrance fee by selecting your residence now with less out of pocket, then pay the remainder on a flexible timeline.
Entrance fee: The amount you pay is based on the size of residence you choose, the number of occupants and the type of contract you sign. The more square footage, the more your entrance fee. This fee not only covers your residence, but also gives you guaranteed access to any future care you may need at less than market rates.
Monthly fee: Your monthly fee covers home maintenance and property taxes, utilities, dining plan, fitness membership, a beautifully maintained campus and dozens of other services and amenities.
Customized lifestyle: Your residence, services and amenities are customized to fit your lifestyle and changing needs. As a Life Plan Community we have higher levels of care — assisted living, memory care, skilled nursing and rehabilitation — available if you ever need it.
Other benefits of Freedom Plaza include:
Entrance fee refundability: We offer senior living contracts where a portion of your entrance fee is refundable to you or your heirs, preserving your assets and ensuring your legacy.
Tax deductibility: The IRS has ruled that part of both your entrance fee and/or monthly fee are deductible on your federal income return as prepayment of medical expenses. Certain tax deductions also apply to veterans and/or their spouses. Consult your tax advisor for more information.
Life Care: Our Life Care contract offers a way to pay for long-term care expenses that makes them more predictable. It can also save you tens of thousands of dollars over other long-term care options by protecting you from the constantly rising price of health care.
Have More Questions? We Have Answers.
If you have more specific questions about independent living, we'd be happy to tell you more about Freedom Plaza and even show you around our campus. To schedule a personal tour, contact us here or attend one of our events