What Is the Difference Between a 55+ Retirement Community and a Life Plan Community?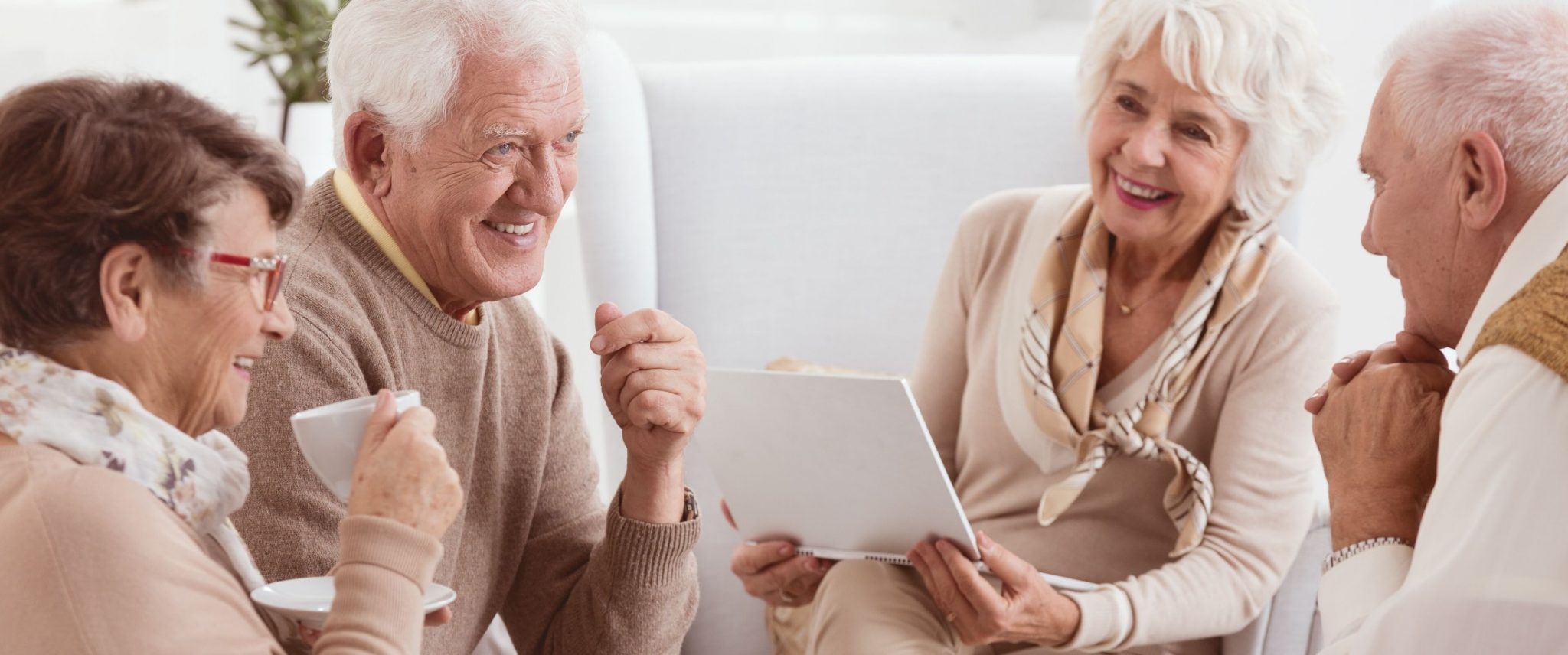 Retirement is when you want fewer responsibilities and more possibilities. It's the time for spoiling your grandkids, learning a second (or third or fourth) language, taking up surfing or writing a crime novel – not coordinating lawn care, unclogging sinks or fixing busted pipes.That's why many seniors are considering 55+ communities or a Life Plan Community. If you've just started exploring your senior living options, you're probably wondering exactly what  a 55+ community is.And how do Life Plan Communities work? This blog post will discuss the differences between 55+ communities and Life Plan Communities in Florida. Knowing this can  help you figure out which choice will best fit your lifestyle and plans for the future. 
55+ Communities
As the name implies, 55+ communities are residential neighborhoods for adults over 55. These communities typically attract active adults who want to downsize from a bigger home to give themselves more opportunities to enjoy life.Pros include:
Social life: You'll live around people of a similar age with similar interests and goals.
Resort-style amenities: Some outside maintenance, and community services and amenities – such as a tennis court, golf course, swimming pool and walking trails – may be provided as part of your monthly service fees.
Cons include:
Taxes and utilities: You're responsible for real estate taxes, insurance, garbage collection,
inside maintenance, appliances, utilities, internet service and cable/satellite TV.
No on-site health care: If you or your spouse needs a higher level of care, you could have to move again or pay for both the 55+ community and any needed care.
Life Plan Communities
A Life Plan Community, also known as a Continuing Care Retirement Community (CCRC) is ideal if you're in good health and want to maximize today while having a smart plan in place for the future. Just as at a 55+ community, you can continue to live your life as you do now, but without the concerns of maintaining a home, plus you have the assurance of on-site care. Want to know more? See how Life Plan Communities are different from nursing homes here.Pros include:
One and done: Your monthly fee covers a wide variety of services, amenities, wellness programs, indoor and outdoor maintenance, a calendar full of activities, and dining.
Social life: Scheduled parties, Happy Hours, special events, and outings with friends and neighbors who share your interests ensure you're never at a loss for things to do.
On-site health care services: If you or your spouse needs long-term health care, you won't have to make another move, and you'll be close to people you already know.
Tax breaks: A portion of your entrance and monthly fee could be tax-deductible. Consult your
tax advisor to be sure.
Refundability: At most Life Plan Communities, a portion of your entrance fee is either fully or partially refundable to you or your estate.
Cons include:
Tough choices: With so much to do, you may find it hard to squeeze it all in. Luckily, there's always next month.
Unneeded care: You could pay for care you don't end up needing. But according to the U.S. Department of Health and Human Services, 70% of seniors 65 or older will need some type of long-term care. (That's nearly 3 in 4 seniors.) And the average stay is approximately 3 years.
What Is Continuing Care? 
One of the biggest selling points of a Life Plan Community is not having to move if the unexpected happens and you suddenly need help with daily activities or round-the-clock care. That's because Life Plan Communities provide access to a continuum of care  – assisted living, memory care, skilled nursing and rehabilitation – right on-site. Plus, if you choose a Life Plan Community with Life Care – like Freedom Plaza – you'll have guaranteed priority access to higher levels of care at predictable monthly rates. At a Life Plan Community that doesn't offer Life Care, you could pay full market price for any care you need. Be sure to check each community's contract options before you decide.
A Plan for Life at Freedom Plaza
We've designed our Life Plan Community around the things that mean the most to you — freedom, independence, and ability to live the carefree, maintenance-free lifestyle you want. If you think a Life Plan Community may be the right fit for you or a loved one and you'd like to find out more about Freedom Plaza, contact us. We'll be happy to provide information about our care services, lifestyle, and the benefits of living in Sun City Center.