Freedom Plaza Is an Inclusive, LGBTQ-Friendly Senior Living Community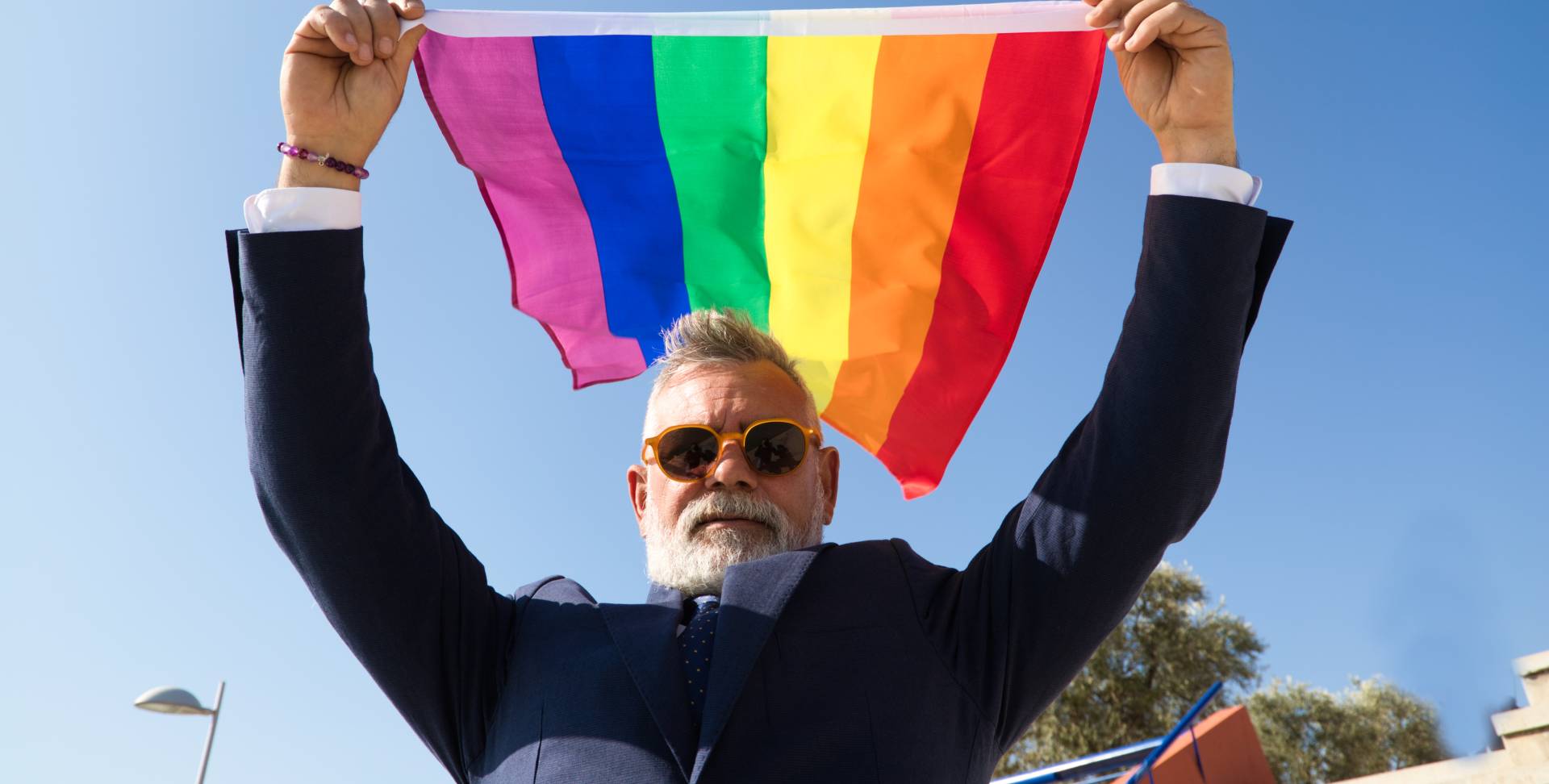 Although finding the right senior living community can pose a challenge for all seniors, LGBTQ seniors face unique difficulties when looking for a community where they feel at home. But there are LGBTQ-friendly senior living communities out there. Here's how you can identify them.
Facing Unique Obstacles
Aging is rarely a picnic, but access to support, socialization, recreation and appropriate housing can help seniors age well. For many LGBTQ seniors, however, a variety of factors limit their ability to get the support they need as they age.
Finding the Right Fit
There are senior living communities that proudly declare themselves LGBTQ-friendly. But you may want to ask further questions to make sure you choose a truly welcoming, inclusive community to call home. As you tour communities or meet with senior living representatives, find out about:
Anti-discrimination policies.

Because sexual orientation and gender identity aren't protected in every state, you'll want to choose a community that has clear nondiscrimination policies.

Cultural competency or anti-discrimination training for staff.

Even if the community has a formal nondiscrimination policy and well-intentioned staff members, additional education about terminology and unconscious biases can help create a truly welcoming environment.

LGBTQ residents and staff members.

LGBTQ residents and staff can be a good source of information about whether the community has a culture of genuine inclusivity and acceptance.

LGBTQ community organizations or clubs.

A vibrant social life with people who accept your identity can foster a fundamental sense of belonging.

Employee benefits.

If the

retirement community

offers LGBTQ-inclusive employee benefits, it's a good indication that the community culture is affirming and accepting.

Cohabitation policies.

Some

retirement communities

allow only married couples to share a residence, and may limit the definition of marriage as existing between one man and one woman.

Honoring durable powers of attorney and chosen family.

A

 

2020 study

found instances of discrimination against partners, spouses and legally designated health care surrogates of LGBTQ patients in health care settings. Knowing whether a

senior living community

honors chosen family is particularly important if the community offers a continuum of care, meeting residents' changing health care needs even as physical and cognitive abilities decline.

Events celebrating minorities

. A community that recognizes and honors differences by celebrating a variety of cultural holidays and traditions is likely to be more inclusive of

LGBTQ seniors

even if there isn't currently a large LGBTQ contingent.
Welcome to Freedom Plaza
"Without community, there is no liberation … but community must not mean a shedding of our differences," wrote Audre Lorde, self-described Black, lesbian, mother, warrior, poet. At Freedom Plaza in Sun City Center, Florida, we strive to create a retirement community that celebrates differences and nurtures belonging. We offer maintenance-free living and the opportunity to do the things you love – whether that's sun worshipping at nearby beaches, creating something unique in our arts & crafts studio, or maintaining your competitive edge on our pickleball and tennis courts. Whatever you enjoy, you'll find Freedom Plaza to be a  welcoming, LGBTQ-friendly senior living community in which to thrive. Contact us today to learn more.