Better to Recover at Home, or in Short-Term Rehabilitation?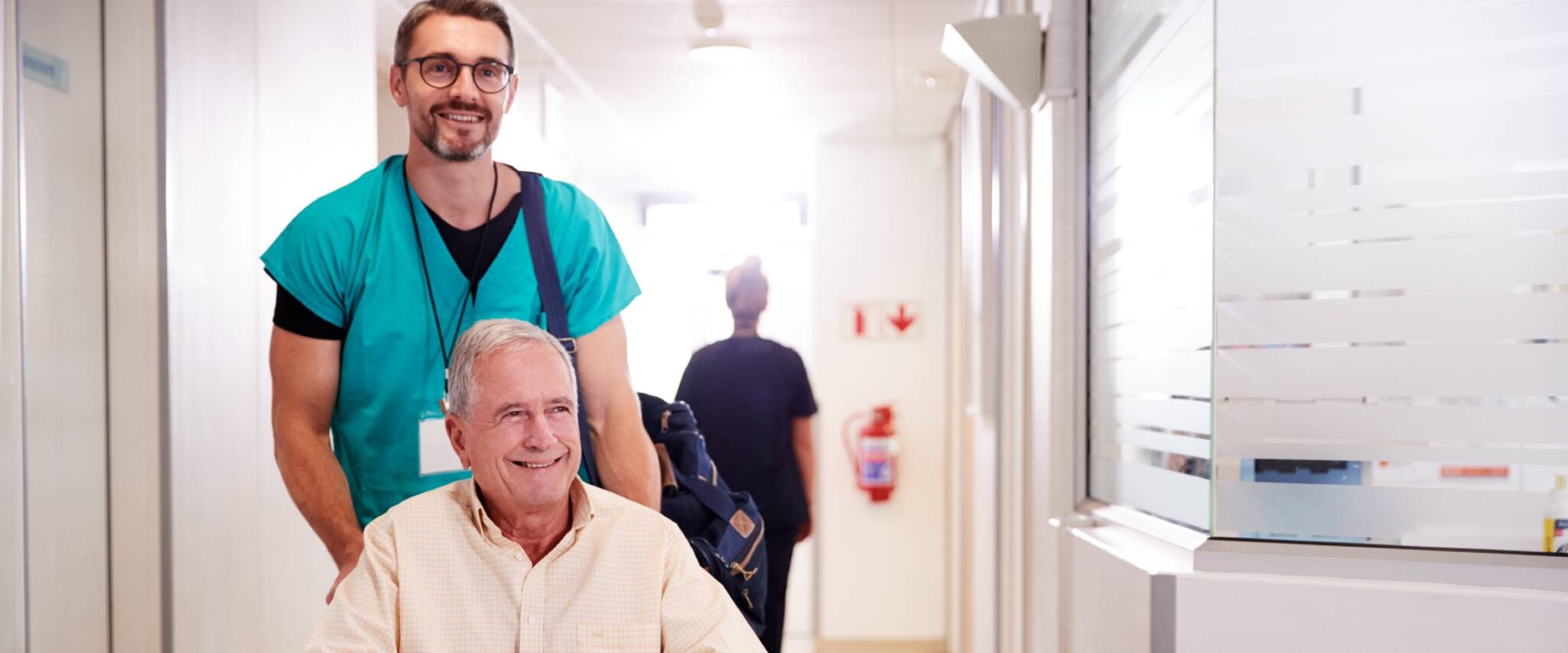 A hospital stay is stressful enough for an older patient and their family without the worry of what happens next after being released. Knowing what to ask ahead of time for discharge planning should help you determine whether to plan for home health care or a short-term stay for rehabilitation. Here's what to know about short-term rehabilitation and home health care options when deciding the best course of action for your or your loved one's recovery.
Who Qualifies for Home Health Care?
For milder health issues, when a patient is mobile and able to attend regular outpatient rehab appointments post-hospital care, home health care services may be preferred. However, this often requires completing exercises at home, which isn't  recommended for older patients who live alone. If you're caring for someone needing rehabilitation, be sure to start discharge planning as early as possible — before they're ready to leave the hospital — so you have time to research options for in-home assistance and determine whether services will be covered by Medicare or Medicaid.
What Is Short-Term Rehab?
For more intense rehabilitation needs, following surgery or treatment of an injury or illness in the hospital, the doctor may order short-term rehab care. This can include physical therapy, occupational therapy, speech therapy, or any other type of skilled nursing care that must be provided by a registered physician or nurse. Short-term rehab is common for patients who have lost physical and functional abilities due to a stroke, heart attack, joint replacement or hip fracture. For long-term rehab care, your doctor may recommend either a retirement community or a rehab hospital. For seniors in the Tampa area, Freedom Plaza offers senior rehabilitation in a residential setting customized to your needs. Everything from private suites and chef-prepared meals (including guest meals) are available with rehab treatment plans. In fact, our rehab care was awarded the U.S. News & World Report Best Nursing Home Short-Term Rehabilitation Award in 2019-2020.
What to Ask Before Leaving the Hospital
Now that you know the basics of home health and short-term rehab services, it's important to know what to ask the hospital discharge staff, to be sure you're making the right choice. . The discharge process varies from hospital to hospital, and how much caregivers are included varies as well. Here are a few questions to ensure the best care is being arranged for you or your loved one:
Will additional help be needed after release from the hospital?
What prescriptions are needed, if any? (Many patients have medication errors after leaving the hospital, so it's important to double-check that any new prescriptions are being compared to what's already being administered for other conditions.)
What kind of care is needed from here?
Will any specific equipment or services be needed? What is covered by my insurance or Medicare/Medicaid?
If home health care is recommended, do I need to be trained to help provide care?
What precautions are being taken to protect patients from the spread of COVID-19?
Who can I call with questions?
When is the follow-up appointment?
Every situation is unique, but talking with your doctor and researching your options is always where you should start to make sure rehab recovery is successful.
What About Cost?
While home health care is generally less expensive than services provided in a rehabilitation center, costs vary by location and, most importantly, by individual rehabilitation needs. There are additional costs to consider, as well, before thinking that in-home services will save you the most money. Consider the potential need for transportation to follow-up appointments or assistance with the activities of daily living like cooking, cleaning and getting ready each day. Even simple tasks can make recovery difficult, so it's important to consider where recovery will be the most successful for you.
For more information about post-hospital care options, including short-term rehab, contact us at Freedom Plaza today.