What is a Continuum of Care in Senior Living?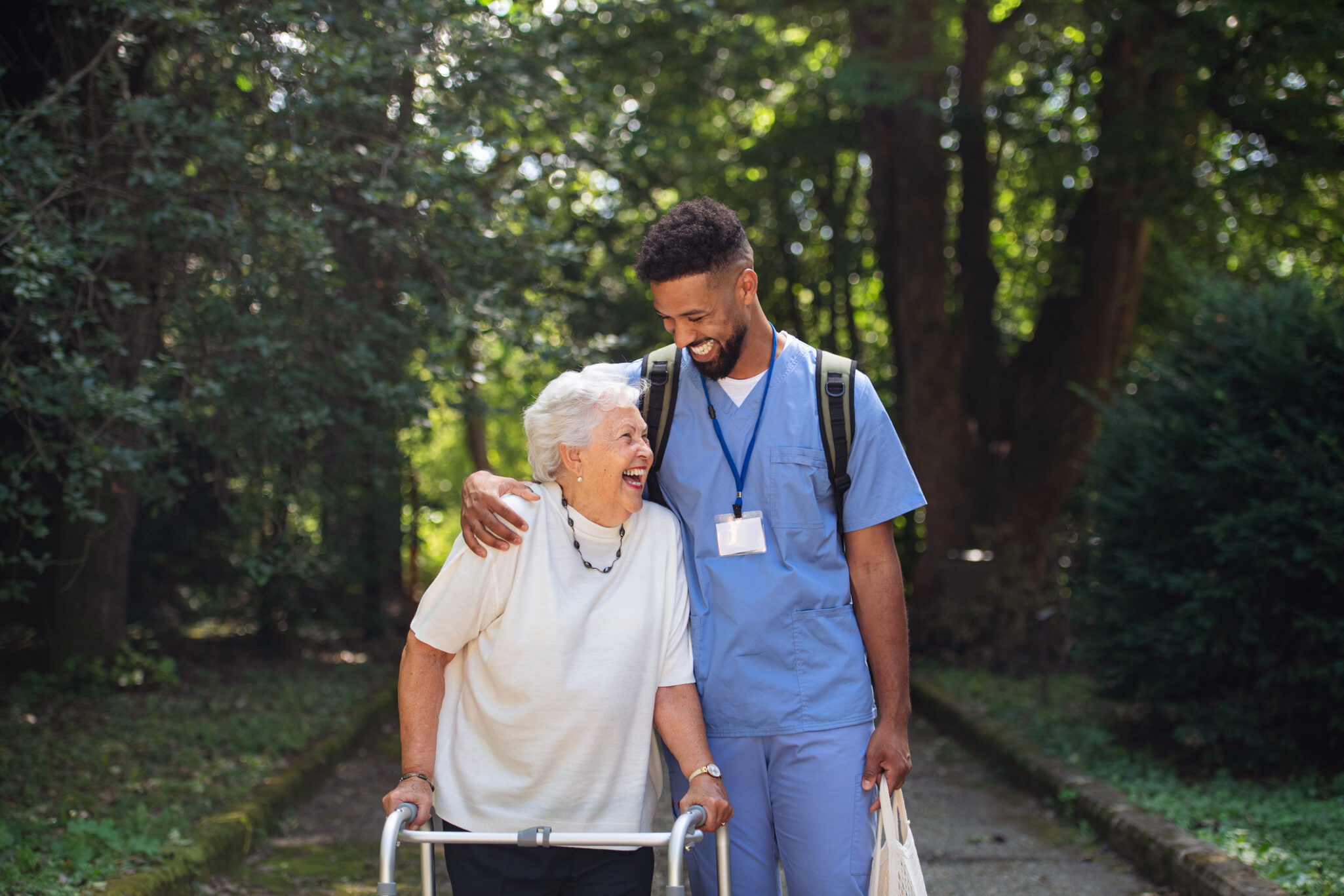 One of the biggest benefits of moving to a Life Plan Community is the lasting peace of mind you have with a solid plan for the future. Having access to a continuum of care for future health needs means you can relax knowing you'll have the support and care you need, whatever life may bring. It's important to understand that not all senior living communities are the same, and it pays to look closely at the levels of care available on campus and the costs you can expect to pay for senior care.
Why should you choose a community with a full continuum of care in senior living? A continuum of care (also referred to as levels of living), represents a series of living options offering different levels of support and types of care at a senior living community. Residents can transition seamlessly from one level of care to the next, all while staying in the place they call home and near the people they know and trust.
Freedom Plaza offers a range of living options, including a full continuum of care to support you as you age. Read on to learn more about independent living and higher levels of care offered in our community:
Independent Living
When you move into independent living, you can enjoy a vibrant and active lifestyle now, with the benefit of higher levels of care on campus if you ever need it. Even if you're able to keep up with yardwork and household chores without help at home, a maintenance-free independent living residence gives you the freedom to focus on your time and energy on what matters most to you. 
It's wise to move to a community while you're still young and active enough to take full advantage of the amenities and activities. Independent living at Freedom Plaza offers a maintenance-free lifestyle and unique living experience with a wealth of amenities and activities. 
Assisted Living
Assisted living communities provide help with medication management or activities of daily living like dressing, bathing or grooming. The level of care is customized for each resident's needs, with a care team providing a helping hand whenever needed. Residents can request help as needed while still managing many aspects of daily life independently.
 Assisted living at Freedom Plaza is ideal for those who want the safety and security of 24/7 access to assistance, along with the resort-like amenities of an upscale senior living community. With the right level of support in assisted living, it's possible to maintain your independence longer by staying active and engaged in community life.
Memory Care
Memory care provides long-term care and support for residents and their families as they navigate the challenges of Alzheimer's disease and other forms of dementia. When symptoms of dementia progress, residents often need 24/7 monitoring and assistance with daily activities. 
Memory care at Freedom Plaza provides specialized dementia care in a safe setting intentionally designed to support those with memory loss. Our nationally recognized approach to memory care, Heartfelt CONNECTIONS – A Memory Care Program®, emphasizes calming therapies and life-affirming activities that focus on each resident's unique abilities.
Skilled Nursing
Skilled nursing is a level of care for residents requiring continuous care for medical needs and significant help with the tasks of daily living. This level of care may be needed for a short time after a hospital stay, or for the long term in cases when a person's chronic illness or disability requires the specialized care of skilled nursing. Registered nurses, licensed practical nurses and certified nursing assistants are on-site 24/7, and provide support including wound care, IV therapy, medication injection and close monitoring of chronic health conditions. 
Our skilled nursing care at Freedom Plaza offers all the comforts of home in a caring environment where residents receive high-quality care provided by a professional care team. Our care team partners with each resident and their family and doctors to create a personalized care plan for their specific needs. 
Senior Rehabilitation
Short-term rehabilitation may be needed to help you or a loved one recover after an injury, illness, surgery or hospital stay. A short-term rehabilitation stay provides the opportunity to recover in a safe setting with regularly scheduled occupational therapy and physical therapy sessions. 
When you choose a community life Freedom Plaza for senior rehabilitation, our team works with you to develop a care plan for recovery in collaboration with your doctors, nurses and rehabilitation therapists. You'll have convenient access to rehabilitation therapy at Plaza West, where you can maximize your time in therapy and make progress toward your goals faster. 
Everything You Need in One Place
Freedom Plaza has a full continuum of care on one campus where you don't have to move from one place to another to receive higher levels of care. It all adds up to a tremendous value, confident lifestyle and a solid plan for the future. If you'd like to learn more about Freedom Plaza's award-winning health services and stunning Life Plan Community in Sun City Center, FL, please contact us.