Why Veterans Flourish in Senior Living Communities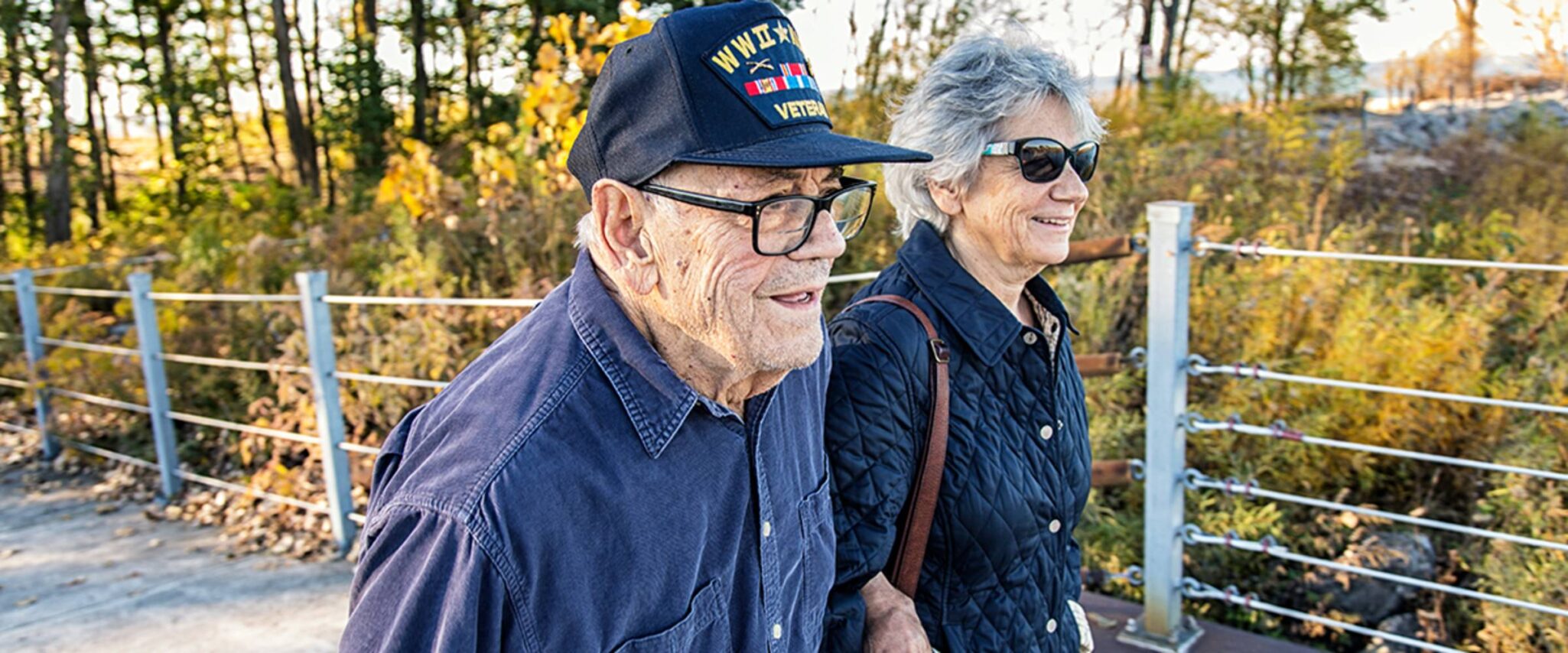 For veterans and their spouses, it can be comforting to live in a place where they can build lasting friendships and bond over shared experiences. Veteran-friendly senior living communities go the extra mile by hosting gatherings such as camaraderie events, showcase tributes, historic presentations and parades. Federal and military observances such as Veterans Day and Memorial Day are celebrated with the reverence and dignity they deserve. It's an opportunity for socialization with like-minded people in a vibrant and supportive environment.
What Happens When We Lack Social Connection?
Many older veterans, especially those who fought decades ago, may have had experiences that make them feel left out and apart from others. They've sometimes suffered injuries that affect their mobility to travel and socialize. They embody the strength and valor of a generation, and that can make it difficult to admit to feelings of loneliness.
When our human need for connection isn't met, we begin to experience physical, mental and emotional distress. According to the AARP, loneliness is a complex issue that puts 26% of adults 65+ at increased risk of early death. The physical and behavioral responses that are triggered in our body affect our hearts, our healthy relationship with food, our self-esteem and our cognitive health. Heart disease, obesity, anxiety, high blood pressure, Alzheimer's, and other medical conditions and diseases can worsen.
If you're concerned that you or someone you know might be suffering from loneliness, know what symptoms to look for. While some may be related to other issues, taken together they're important clues:
Loss of interest in food, or overeating
Significant weight loss or weight gain
Feeling unmotivated or overwhelmed
Sleeping less or more than usual
Persistent negativity about oneself
Less attention to personal hygiene
Unusual forgetfulness or confusion
Nurture social connections, old and new.
Veteran-friendly senior living communities provide a supportive setting for veterans and their spouses. Through outings, activities and events both on and off campus, veterans can socialize and meet others who understand their experiences, and build the camaraderie that helps them continue a healthy lifestyle. Communities with many veteran residents are often linked with veterans charities or other worthy organizations. Volunteering for these causes is a meaningful way for veterans to help other veterans with the empathy they deserve.
Thrive at Freedom Plaza
At Freedom Plaza you're invited to join our large number of veterans and their spouses in carefree, active living. We'll work with you to determine how to use VA benefits such as the Aid & Attendance program to make living here more affordable. In our Life Plan Community, you'll have more control over your finances and less stress about finding quality health care if and when you need it — we offer a full continuum of senior services on-site.Our free on-campus resources include flag donations and upkeep, memorial services, survivor assistance, Medicare and Tricare claims, and Military Retiree Assistance including MyPay, ID cards and more. We also provide a loving and supportive environment for surviving spouses. To learn more about our veteran-friendly senior living, contact us at 813-280-5009 to schedule a virtual or in-person tour.