Common Scams Targeting Senior Veterans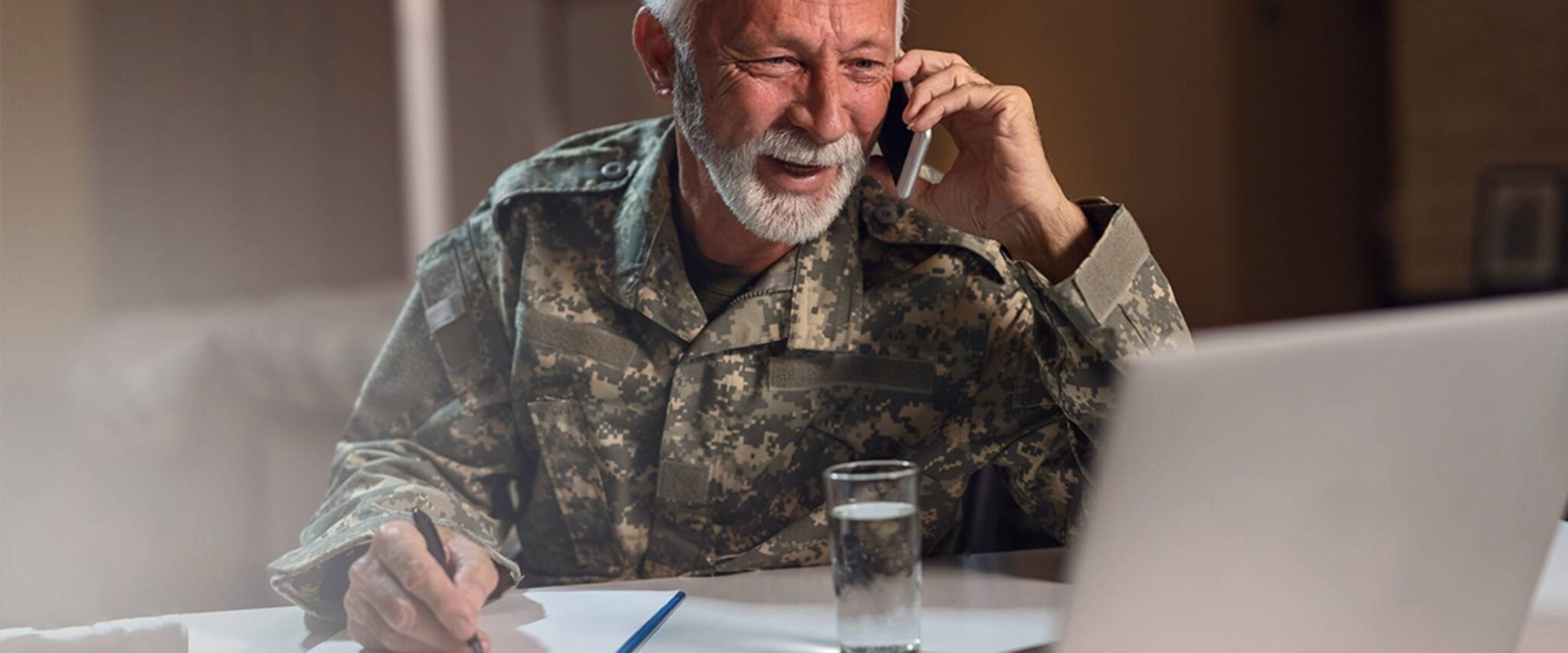 When you were little, your mother probably told you not to talk to strangers.That advice is especially prudent now that we're in the middle of a pandemic. Stimulus checks, unemployment benefits and, for veterans, VA benefits, are catnip for unscrupulous scammers.As someone who protected our country with your service, we want to help you protect yourself from scams targeting veterans.
Be on your guard for these 10 scams.
Nearly 80% of veterans surveyed in a 2017 AARP study reported being targeted by scams related to their service. The AARP Fraud Watch Network keeps a vigilant eye on the latest scams. Here are their 10 most common scams targeting veterans:
1. Veterans Benefits Buyout ScamScammers offer an upfront payment of cash in exchange for a veteran's future disability or pension payments. These buyouts are typically a fraction of the value of the benefit.
2. Charging for RecordsA scammer attempts to charge for access to a veteran's military records or government forms. Never pay for your records; all information is free through your local VA.
3. Investment/Pension ScamUnscrupulous investment advisers claim the veteran may be able to claim additional government benefits by overhauling their investment holdings. Get credible information on how to qualify for veterans benefits by contacting your state Veterans Affairs agency. Visit www.nasdva.us and click on "Links."
4. Veterans Choice Program (VCP) ScamScammers have set up a phone number nearly identical to the number veterans dial to find out if they are eligible to use approved health care providers outside the VA system. Vets call the fake number, and a message prompts them to leave their credit card information in return for a rebate. They debit your account, and the vet gets nothing in return. Make sure to dial the correct number for the VCP: 1-866-606-8198.
5. Veterans Administration PhishingScammers call veterans claiming they work for the VA and ask for personal information to update their records. If you get an unsolicited call from the VA, hang up.
6. Employment ScamsCon artists post bogus job offers to recruit veterans on various online job boards. The scammer may use or sell your personal information provided in the job application. It's likely a scam if you have to pay to get the job, you need to supply credit card or banking information, or the ad is for "previously undisclosed" federal government jobs.
7. GI Bill Education Marketing ScamVeterans seeking to take advantage of the GI Bill for college courses may be targets of deceptive marketing tactics that provide false information and encourage them to attend expensive for-profit educational institutions. The VA offers a comparison tool to help you locate a school and determine your benefits.Visit www.va.gov/gi-bill-comparison-tool.
8. Special Deals for VeteransScammers offer special discounts for veterans on a range of products, like loans and car purchases. Often, the products aren't discounted at all, or they don't actually exist. Check out offers carefully, ask more questions than you answer, and never wire money to someone you don't know.
9. Rental ScamA scammer posts a fake rental property on a classified ad website offering discounts for active duty military and veterans. You just need to wire transfer a security deposit to the landlord. Only there is no rental property, and you just lost your security deposit.
10. The Fake Charity ScamA scammer, appealing to your sense of commitment to those who have served, claims to represent a charity helping veterans and their families. Only the scammers pocket the money and divert donations away from legitimate charities that serve veterans. Check out a charity at www.charitynavigator.org or www.charitywatch.org before supporting one.
Heed these warning signs and hang up if you're suspicious.
It's human nature to let your guard down when someone identifies themself as a service member, veteran or government official. But that's exactly what con artists are counting on when you're in their sights. Don't fall for it. Watch out for these signs:
An unsolicited call purporting to be from the VA requests personal information, such as your SSN, bank account number or credit card details.
An unsolicited call or online message offers to help you increase your benefits or access little-known government programs.
You get a high-pressure fundraising call from a veterans charity you have not previously supported or had contact with.
A telephone scammer sends fake documents by email to convince you to comply with their demands. The emails may use official letterhead, but look for misspellings or grammatical errors — telltale signs that someone's trying to steal your money or identity (and forgot to have their fake email proofread by someone with a high school diploma).
As a general rule, never give your personal information over the phone unless you initiated the call. Be skeptical of all unsolicited offers, and don't allow yourself to be pressured into making purchases, signing contracts or committing funds. The VA will never ask you for personal data by phone, text or email.
What to do if you're a victim of a scam.
Don't feel embarrassed if you think you've been tricked by a scam targeting veterans. It happens every day. Since 2015, the Federal Trade Commission has received more than 163,000 fraud reports from military retirees and veterans.If you've been victimized, report the scam to the relevant parties involved: your bank if money was taken from your accounts, your credit card company, the police, or the FTC. You can also get help by calling the VA Identity Theft Helpline at 1-855-578-5492.
You're among friends at Freedom Plaza.
We feel honored to count a large number of veterans and their spouses as residents of our Life Plan Community. At Freedom Plaza, they're living their best retirement life today with fewer worries about tomorrow. Learn more about our independent lifestyle and the security that comes with choosing a Life Plan Community.