When Do My Parents Need Assisted Living?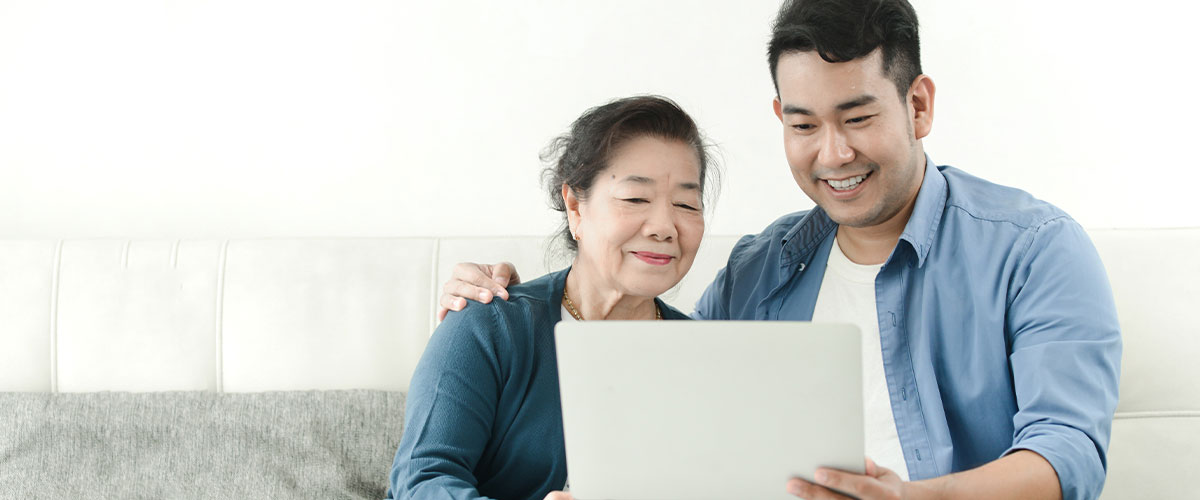 "When is the right time for assisted living?" For adult children caring for their aging parents, this timing question can be a complex one to navigate.On the one hand, you'd love for Mom and Dad to thrive independently in their own home well into their golden years. But you also may start noticing them struggle with everyday activities such as showering, dressing or cooking. How do you know when they need more support than you can provide?Moving your parents to an assisted living community may be the best decision you can make together. Such communities will help ensure Mom and Dad will remain safe and healthy. In addition, they provide companionship, socialization, age-appropriate health and wellness activities, and opportunities to explore new hobbies or engage in the arts.
Questions to consider: Is it time for assisted living?
Here are some lifestyle and health questions to help determine if it's the right time to begin exploring assisted living facilities for your parents.
Are they eating balanced meals regularly? Is their diet poor, or do they have expired food in the fridge and pantry?
Are they cooking their own food? Do they remember to turn off the stove and appliances when they're finished?
Are they getting around safely? Do they experience frequent stumbles or falls or have consistent difficulty getting up from a fall?
Do they still socialize with friends and family? Do they still enjoy hobbies? Do they seem depressed, isolated or disinterested in enjoyable activities?
Has the quality of their living space changed? Is there excessive clutter or signs of unsanitary conditions?
Are they taking their medications correctly?
Have they been experiencing memory loss issues, such as frequently losing or misplacing items, forgetting names and faces, or having issues keeping important dates or appointments?
Are they demonstrating extreme mood swings or becoming combative, aggressive or angry?
Has the way they dress and present themselves changed? Do they appear to have difficulty with laundry or personal hygiene tasks?
Have you observed an increased need for medical care or deteriorating medical conditions?
Have they neglected their financial obligations? Are they paying their bills on time and opening the mail?
Are they driving safely? Have they been in any fender benders, received unexplained traffic tickets, or confused the brake with the gas pedal?
What are the activities of daily living?
Activities of daily living (ADLs, sometimes referred to Basic Activities of Daily Living, BADLs) are self-care tasks we learned at a young age that we perform each day to live independently without help from others. Skipping or avoiding these activities — getting out of bed, taking care of bathroom business, showering and dressing — can negatively affect your parents' health and safety.Assessing a loved one's ADLs is essential in identifying any functional difficulties. If Mom and Dad are having physical and cognitive issues, it may indicate they need a helping hand. Assisted living is a way for them to remain independent longer, with just the right amount of support when they need it.Can your parents:
Select and put on clothes and manage their overall appearance?
Move to and from the toilet correctly and clean up properly afterward?
Wash their face and body adequately in the shower or tub?
Eat and drink appropriately without spilling?
Walk around the home, climb stairs, and move from one body position to another?
If your parents are struggling with activities of daily living, you'll likely want to step in and assist by cleaning, shopping, cooking or driving for them. But if a health event complicates their situation further, the safest option is to start searching for the best assisted living communities to meet their needs.
Start your assisted living apartment search sooner rather than later.
Illness and injury can happen quickly, which means adult children shouldn't delay planning for their parents' long-term housing and health care needs. Living at home after it's no longer safe for them to do so may increase Mom or Dad's risk for falls, isolation or malnourishment.Being proactive and adding your parents' name to an assisted living community waitlist sooner rather than later also means you'll have more options to consider. It'll be a wise investment of time and money and offer invaluable peace of mind. Nearly 1 in 3 assisted living communities have a wait list with a 180-day average wait time.When researching communities, be sure to ask about waitlist terms and conditions, if there's a limit on how long your parents can stay on the waitlist, what happens if they change their mind or are unable to move for health reasons, and if the waitlist deposit is refundable.Moving from their longtime home to an assisted living community may feel overwhelming for your parents, but being on a waitlist allows them to stay empowered and helps ensure a smooth transition. They'll be involved in the decision-making process and determine what community offerings are most important and appealing to them.
How to choose an assisted living community
The more you know ahead of time about the quality of life offered at assisted living homes, the easier it will be for you and your loved ones to make the critical decision about which community to choose. What are the perks, services and amenities available? One effective way to learn about assisted living is to experience a community firsthand.At Freedom Plaza, we encourage short-term respite stays for your loved ones before they move in — an especially convenient option for waitlist residents. Respite stays allow Mom and Dad to experience everyday community life, meet potential new neighbors, and become comfortable with their future surroundings. After the initial adjustment period ends, you and your parents will both appreciate having a housing and health care plan in place.While on a waitlist, your parents can enjoy all the benefits of being future residents — from delicious chef-prepared meals to practicing their brush stroke in our arts and crafts studio. And if you're the primary caregiver for your aging parents, a respite stay also can provide a much-deserved break so you can attend to your own needs.
The right help, right when they need it.
Sometimes all Mom and Dad need is a helping hand, which is just what they'll receive — and so much more — with luxury assisted living at Freedom Plaza in Sun City Center, Florida. We'll support your parents with whatever activities of daily living they need, including bathing, dressing and grooming, medication management and personal assistance.Your loved ones can enter our community right at the level of care they need and seamlessly transition to higher levels if they need it, including memory care, custom rehab or and long-term skilled nursing.
At Freedom Plaza, Mom and Dad can enjoy the flexibility to do what they want and when they want. They'll have just the right amount of support while being part of a vibrant community that encourages social interaction and engagement in life. Contact us about our assisted living wait list and respite options.