What to Look for When Choosing an Outpatient Rehabilitation Center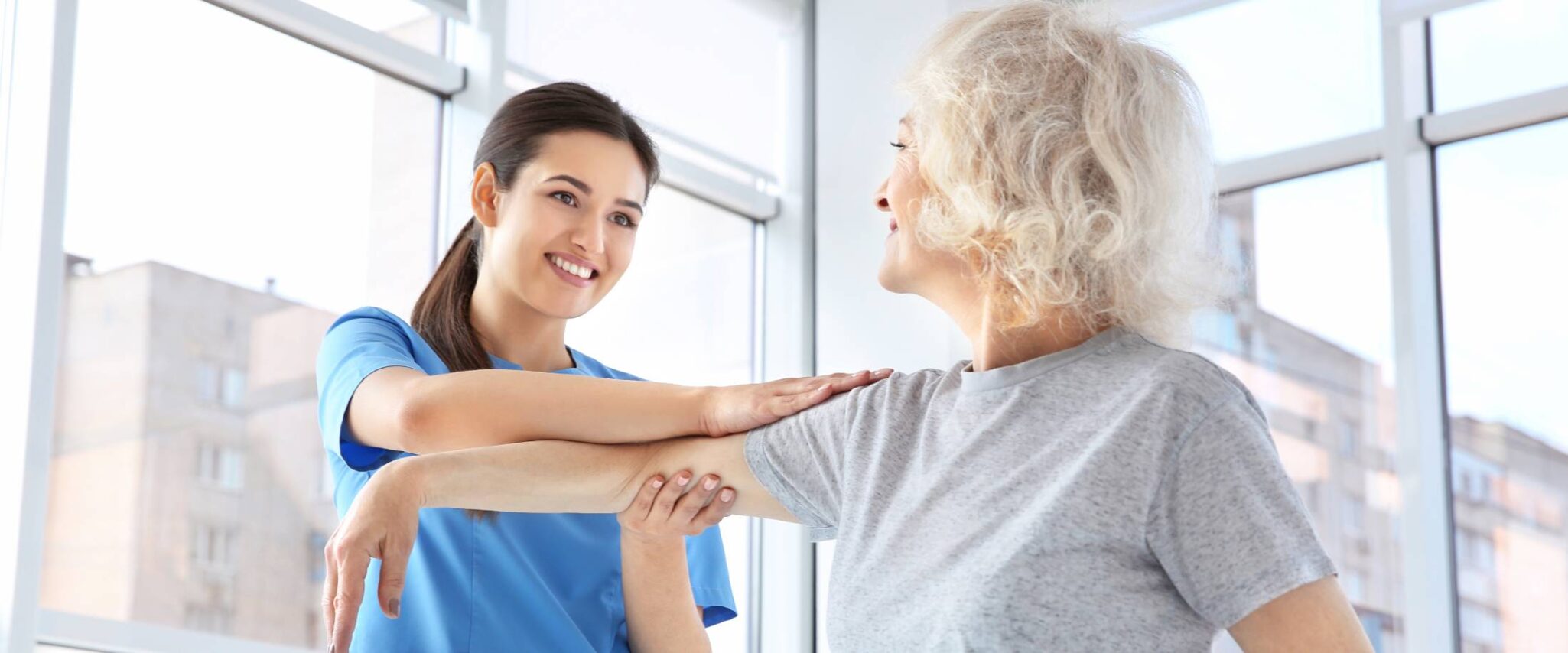 After a hospital stay due to illness, injury or a surgical procedure, you may need rehabilitation treatment to help with your recovery. Whether you choose to receive inpatient or outpatient care at a rehabilitation center will depend on the severity of your condition, and whether it's safe for you to return home after your discharge. Your doctor's recommendation will play a big part in this decision, along with how much therapy you'll need for the quickest and best possible recovery.
Planning Ahead Is Essential.
Discuss post-hospital care with your physician or surgeon before or during your hospitalization, and schedule your first outpatient rehabilitation visit for as soon as possible after your discharge. This will give you time to make sure all your questions are answered to your satisfaction, and allow you to choose a rehabilitation center you like.If you enroll in an inpatient program, you'll reside in a rehabilitation center and receive therapy along with medical and nursing care. If you enroll in an outpatient program, you'll return to your own home rather than staying within the rehabilitation center. You'll travel to a therapy clinic or practice, arranging  to receive therapy and treatment there on a by-appointment basis. Whatever program you're enrolled in, you should expect senior rehabilitation treatment — including physical, occupational and speech therapy — to be delivered by highly trained and accredited professionals.Here's what to pay attention to when choosing a rehabilitation center: 
The Place.
Outpatient rehabilitation centers vary in what they offer, so it's prudent to do some research before you sign up. If possible, take a tour of the center you're considering and note the overall atmosphere. Does it feel more institutional or is it comfortable and homelike? Is the facility clean, well lit and well kept? Facilities should give you information regarding all the equipment available, including how old it is and when it was last serviced.
The People.
Ask to meet the staff members who may be delivering your treatment. This may be a team of nurses, physicians, therapists, social workers and so on. Do they seem warm and encouraging, or are they "all business"? While you may prefer one style over the other, a caring and dedicated staff is the key to your successful recovery at a rehabilitation center.
The Referral.   
Based on their experience with certain facilities, your doctor may offer an opinion on the rehabilitation center that would be the best for you. It's good to take their recommendation into account, as a good working relationship between your physician and the facility may give you a smoother continuum of care. You may find that the process for scheduling appointments or booking certain therapists will be easier. Additionally, if you know someone who has spent time at a particular facility, get their opinion. Factor their positive or negative experience into your decision.
The Reputation.
While you shouldn't  base your decision solely on this, a facility with a stellar reputation for providing great care and successful results is something to consider. See how Medicare rates the center by using their Nursing Home Compare tool to review detailed survey results for every Medicare-certified rehabilitation center in the country.
The Specialty.
Certain rehabilitation centers specialize in age-related conditions such as dementia or joint replacement. They may offer specific services, such as rehabilitation after stroke, brain injury, Parkinson's disease, amputation, orthopedic surgery, cardiac rehabilitation and organ transplantation. Depending on your needs, you may want to choose a facility that focuses on a specific type of rehabilitation.
The Plan.
What will your plan of care look like? Ask how treatment plans are developed — will it include your physician? The in-house team? Visiting specialists? Physicians and nurses may work with physical, occupational, speech/language and recreational therapists, psychologists and social workers to develop patient treatment plans. You'll also want to know if the rehabilitation center can access your medical records electronically; if not, you'll have to track down and provide your medical history, medication lists, radiology and laboratory results.
The Provider Network.
Make sure you're taking full advantage of your insurance coverage so you can get the best possible rehabilitation experience. The facilities you're considering should be fully covered by your insurance to maximize your benefits.
The Top Choice at Sun City Center. 
Plaza West Earns U.S. News Best Nursing Home Short-Term Rehabilitation Award, 2019-2020At Plaza West, we offer short-term rehabilitation in a warm and comfortable residential setting. Our skilled therapy team will work with you to develop a personalized plan of care and get you back on your feet as quickly as possible. What's more, you don't have to be a resident to take advantage of our award-winning care. Learn more about our health services here.