Best Books for Your Senior Book Club in 2024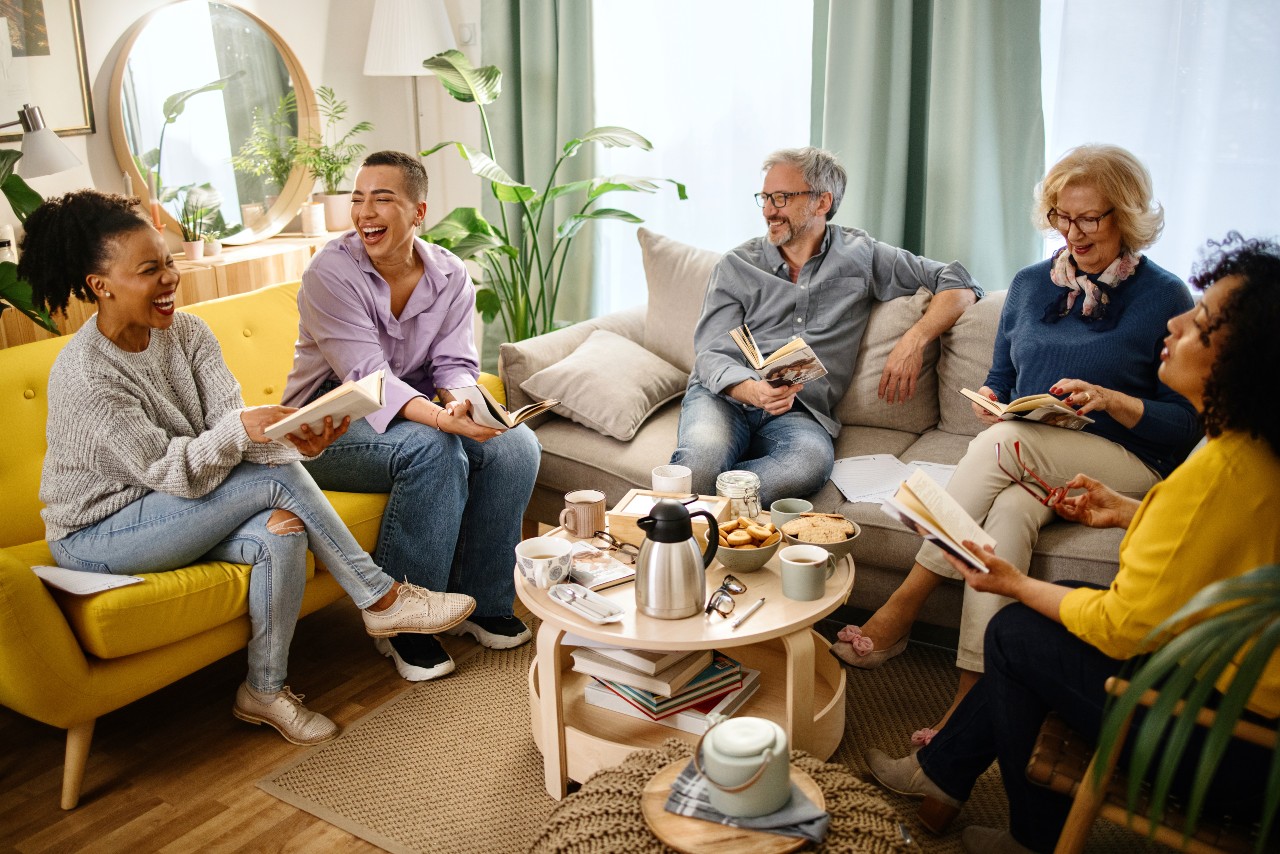 The written word has the power to take us to new and exciting places, help us understand complex ideas, and introduce us to people, places and lifestyles we'd never be able to experience otherwise. For the chance to engage in riveting discussions and hear the perspectives of others, many people are joining local book clubs. If you're interested in taking your mind on a journey, here are some of our 2024 book club recommendations:
"The Con Queen of Hollywood: The Hunt for an Evil Genius" by Scott C. Johnson: The spellbinding true crime tale of an epic international manhunt for a psychopathic con artist who exploited the dreams of creators to steal dozens of identities and millions of dollars.
"Demon Copperhead" by Barbara Kingsolver: A coming-of-age story of a modern Appalachian man who grows up in a world of poverty, the foster system and addiction. You'll get a firsthand look at the struggles facing many Appalachian Americans today through this empathetic and colorful protagonist who experiences blow after blow and must fight for his own survival.
"The Garden of Lost Secrets" by Kelly Bowen: In this riveting tale of one woman's secrets lost in the chaos of war, two sisters discover the fairy tales written by their great-grandmother during WWII
"Homecoming" by Kate Morton: An epic novel that spans generations, this book asks what we would do for those we love, and how we protect the lies we tell. It explores the power of motherhood, the corrosive effects of tightly held secrets and the healing nature of truth.
"I Have Some Questions for You" by Rebecca Makkai: A stirring investigation into a collective memory and a deeply felt examination of one woman's reckoning with her past, with a transfixing mystery at its heart.
"The Last Thing He Told Me" by Laura Dave: A story about a husband who disappears after leaving a note to his wife: "Protect her" — "her" being his 16-year-old daughter. After his boss is arrested and FBI agents arrive at her home, she realizes she needs to uncover who her husband really is.
"The Librarianist" by Patrick DeWitt: Bob Comet is a retired librarian. One morning on his daily walk he encounters a confused elderly woman lost in a market and helps her back to the senior center where she lives. Hoping to fill the void he's felt since retiring, Bob begins volunteering at the center. Here, as a community of strange peers gathers around him, the events of his life and the details of his character are revealed.
"Mala's Cat: A Memoir of Survival in World War II" by Mala Kacenberg: The incredible true story of a young girl who navigated dangerous forests, outwitted Nazi soldiers, and survived against all odds with the companionship of a stray cat.
"The Midnight Library" by Matt Haig: Nora is faced with the decision to trade her life for a different one because of her regrets and, in doing so, follow a different career, undo old breakups and realizes various dreams.
"Olga Dies Dreaming" by Xochitl Gonzalez: Set against the backdrop of New York City in the months surrounding the most devastating hurricane in Puerto Rico's history, "Olga Dies Dreaming" is a story that examines political corruption, familial strife, and the very notion of the American dream — all while asking what it really means to weather a storm.
"Our Missing Hearts (a Novel)" by Celeste Ng: An old story made new, "Our Missing Hearts" is about the lessons and legacies we pass on to our children, the ways supposedly civilized communities can ignore the most searing injustice, and the power of art to create change.
"The Secret Book of Flora Lea" by Patti Callahan Henry: When a woman discovers a rare book that has connections to her past, long-held secrets about her missing sister and their childhood spent in the English countryside during World War II are revealed.
"Tom Lake" by Ann Patchett: Married middle-aged mother of three and Michigan cherry farmer, Lara, tells her three adult daughters the story of the youthful Summer in which she dated a man (who became a famous actor) while they starred in a local production of "Our Town" together. It relays themes of memory, choices, the past and storytelling.
"The Vanishing Half" by Brit Bennett: This is a complex story of mesmerizing characters: light-skinned Black identical twin sisters raised in a light-skinned Black Louisiana township. Each chooses a different identity as an adult making it a fascinating tale with so very many themes to explore: race, identity, exposure, education, environment and acting,
"When Women Were Dragons" by Kelly Barnhill: A fiery feminist fantasy tale set in 1950s America where thousands of women have spontaneously transformed into dragons. This work explodes notions of a woman's place in the world and expands minds about accepting others for who they really are. "When Women Were Dragons" examines what happens when women rise en masse and take up the space they deserve.
"Who Is Maud Dixon?" by Alexandra Andrews: After a disastrous affair with her married boss, Florence Darrow starts to doubt that she is destined for greatness. After she sets off for Morocco with her new boss, the celebrated but reclusive author Maud Dixon, she begins to feel she's leading the sort of life she deserves. When she wakes up in the hospital after a terrible car accident, with no memory of the previous night — and no sign of Maud — a dangerous idea begins to take root.
Follow Your Interests at Freedom Plaza.
The active, friendly residents of Freedom Plaza are passionate about books and so much more. To get a feel for our vibrant community for yourself, use our Community Assistant chat feature or contact us here.
If you're an avid reader who's looking for more book ideas, check out our book club picks for 2022.