How to Choose An Assisted Living Community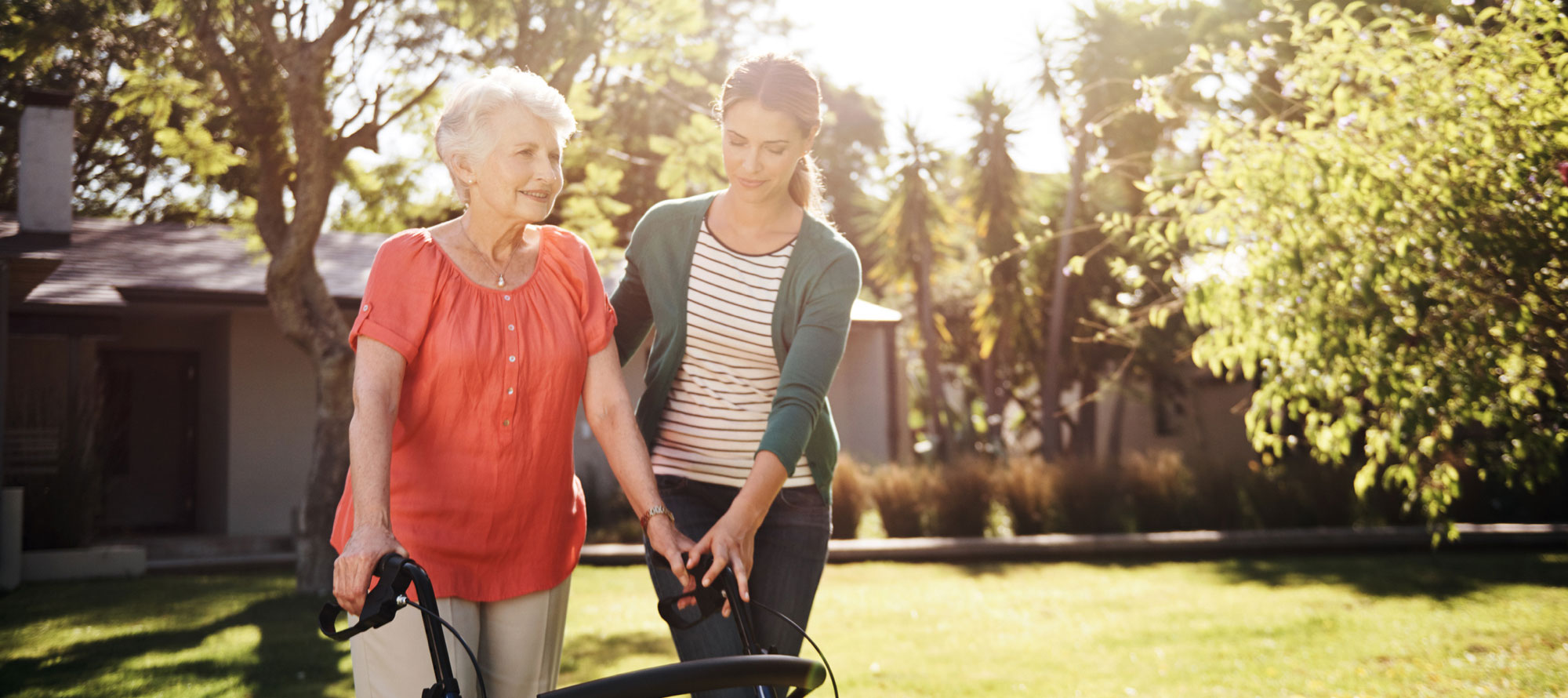 Ten Tips to Help You Find the Right Fit
Have you noticed that you or someone you love has been having difficulty with some of the daily tasks that go along with living independently? Perhaps mobility or balance issues make it hard to bathe or dress. It may be difficult to remember what medications to take and when. Or maybe the challenge of preparing meals threatens to cause malnutrition. If struggles with the basic functions of daily living are making it difficult or unsafe to live at home, assisted living may be the answer.
What is assisted living?
Residential assisted living communities empower residents to live as independently as possible by providing support and help with activities of daily living (ADLs). The specific types of personal assistance given depend on what the individual needs and wants, but may include things such as help with bathing, toileting, dressing, grooming and medication management. Other services typically include meals, housekeeping, laundry, and transportation to medical appointments or local stores. Residents are usually encouraged to bring some personal furnishings to make their assisted living apartments feel like home.In addition to help with personal care, assisted living communities usually offer social, cultural and recreational programs that enable residents to engage with others, enjoy enriching experiences, have fun and look forward to each day. And just as important, residents and their families feel a sense of security, knowing that staff members are available to provide care and respond to resident needs or emergencies 24 hours a day, seven days a week.
How to choose an assisted living community
Every assisted living community is different. Each has its own culture and vibe, so finding one that's the right fit can take some time and research. Unless you've had direct experience with assisted living before, you may be wondering where to begin. Following are several tips and things to consider when choosing a community for yourself or someone you love.
1. Plan ahead. If at all possible, it's best to start considering your options before help is actually needed. This will ensure you have the time to make a good decision rather than being rushed to find care during a crisis.
2. Do your research. This can include using an internet search engine to find communities in your desired area, exploring websites, and reading ratings and reviews. Depending on the geographic location you're looking in, you'll likely find a variety of choices from luxury assisted living to more modest communities. Friends and relatives can also be a good source of information and referrals if they've had direct experience with a community.
3. Visit communities that interest you. While a brochure or website can tell you a lot, you can't really know what a community's culture is like until you visit in person. Once you've narrowed your list, schedule a personal tour at each one. Observe everything from how your initial call is handled to how you're greeted when you arrive. Be sure to take note of how staff members interact with residents and whether residents seem happy and engaged. Strike up conversations with residents and ask what they like about the community and what they wish were different. Talk to staff members and get a feel for their attitudes toward their jobs and the residents they serve. Is caring for older adults a passion for them or just a paycheck?
4. Does the community appear to be clean and well managed? It may go without saying, but take a minute to look around and notice whether everything is sparkling or whether it needs some attention. Is everything in working order? Do you notice any pervasive odors? What about the grounds? Are they well maintained?
5. Eat a meal at the community. Food is an important part of life, and one of the advantages of assisted living is that residents can enjoy delicious, nutritious meals without having to cook or clean up. You'll want to choose a community that places a high priority on the quality of meals and the overall dining experience.Is the food fresh, well-prepared and nicely presented? How does it taste? Are the dining room staff friendly and attentive to resident needs and preferences? Are residents permitted to sit wherever and with whomever they like? What about mealtimes? Can residents choose when they're ready to eat or do they have to eat at specific times? Are snacks available between meals? If a resident doesn't feel up to eating in the dining room, will a meal be taken to their home?
6. Are there services and amenities you or your loved one would use and enjoy? Before your visit, take a moment to decide what kinds of services and amenities are most important to you or your loved one. Then, when you visit, ask whether the community offers those things. If you're choosing the community for someone else, be sure to look for the things that person would enjoy, rather than what appeals to you personally. Do you think your loved one would be happy living there and taking part in the types of activities the community offers? If taking along a pet is important, be sure to ask if the community is pet-friendly and what rules may apply.
7. Personal assistance and health care. The best assisted living communities tailor their services to the needs of each individual resident, always seeking to encourage as much independence as possible. How does the community assess each resident's needs? How often are needs reassessed? What kinds of health care services are offered to assisted living residents? Can residents continue to see their personal physicians? How are staff trained and what are their credentials?It's also important to anticipate future needs. Would you or your loved one have to leave the community if a higher level of care such as skilled nursing or memory care became necessary, or are higher levels of care available on the same campus? How would decisions about additional care be made?
8. Ask about safety and security. Is the community designed to help residents avoid accidents and falls? What kinds of security systems and procedures are in place? Are there smoke detectors and overhead sprinklers? How are residents evacuated in the event of an emergency? Is there a call system residents can use to summon help?
9. How much will assisted living cost? Assisted living is a significant expense. However, the cost of this 24-hour care may not be as much as it seems when you consider the costs associated with maintaining a residence and hiring an aide or home health nurse. Be sure to ask whether Medicare, Medicaid, long-term-care insurance, or other payment programs will help cover the cost of your loved one's residence and care.
10. Make sure you understand the contract. How are services billed? What services are included and which services would incur an additional fee? How often do fee increases occur? What are the community's rules and regulations? Read the fine print and, if you're unsure about anything, talk to the community or have an attorney review the contract before you sign. To learn about a community's financial stability, consult the local Area Agency on Aging.Above all, remember that assisted living isn't about giving up independence; it's about empowering the individual to remain as independent as possible while also having the security of a helping hand when it's needed. In this way, assisted living can provide peace of mind to both residents and those who love them — which means a better quality of life for everyone.
Looking for luxury assisted living in Sun City Center, Florida? Discover all the benefits, services and amenities available at Freedom Plaza at Sun City Center. Simply call us at 813-418-6584 or use our contact form to schedule a personal tour.