When Is the Best Time to Consider Moving into Independent Living?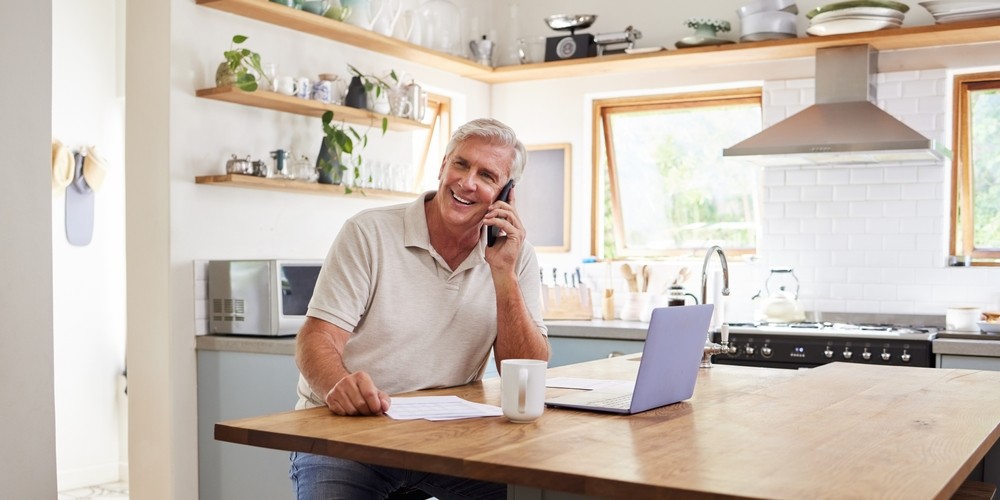 The retirement lifestyle is typically portrayed as one where you'll have the freedom to do the things you want. But that might not be entirely true if you own your own home. Because you could still spend a lot of time dealing with your home's maintenance, upkeep, yardwork, and security that could prevent you from pursuing some of your goals.
If you're ready to experience true freedom, maybe it's time to move into an independent living community like Freedom Plaza. To help you determine when to move into senior living, this blog post will offer some benefits of independent living that go beyond just having more free time.
How to Know It's Time for a Senior Living Community
Everyone has their own reasons for moving to a community. As you weigh your options, here are some things to consider:
You're done with home maintenance:

Owning a home is a lot of work and a lot of money (even if you're mortgage-free). There's the mowing, weeding, cleaning gutters, trimming trees and fixing leaky faucets. And let's not forget the big expenses of homeownership like leaky roofs, broken furnaces, and other things that always seem to happen when you least expect it. If you're tired of having to handle all that, you may be ready for the

maintenance-free

lifestyle of an

independent living community

. We'll handle all the repairs, indoor and outdoor maintenance, and

housekeeping

. Plus, one payment covers utilities, homeowners insurance, property taxes, services and amenities, and your dining program.

You have a to-do list of life goals:

Yes,

moving into independent living

will significantly reduce your responsibilities, but it'll also open you up to more possibilities. At Freedom Plaza we feature a fitness center and indoor pool where you can pursue your wellness goals. Or you can get creative in our arts and crafts studio or woodworking shop. Plus, we have a concierge to help you make dinner reservations, get tickets to a show, or suggest other things to do around town. And because you know we'll look after everything while you're away, you could travel to see family and friends or add stamps to your passport.

You're all about convenience:

Having multiple dining options, social events, a beauty salon and barbershop, library, general store, and business center within walking distance of your front door makes it easy to get things done. Even if you want to do nothing at all.

You want a larger social circle:

Living in the same neighborhood for years or decades can mean familiar friends and neighbors have moved away, making it hard to find someone to chat over coffee or cocktail. A

move into independent living

puts you in a community of people with similar experiences and goals, making it easier to find meaningful connections.

You're looking for more peace of mind:

Today's senior living communities are designed to provide maximum security and safety to help you be as independent as possible for as long as possible. If you have a medical emergency, at Freedom Plaza we offer guaranteed access to higher levels of on-site care, including assisted living, memory care, skilled nursing and rehabilitation. That way you can truly make the most of today, knowing you have a secure plan for tomorrow.
Thinking about making a change in your current lifestyle is a big decision. When you're ready to move into independent living, it's important to know the questions to ask as you're visiting a retirement community. You can read our suggestions here.
Discover the Freedom of Freedom Plaza
There are benefits to freeing yourself from household chores, but just as important is freeing yourself from worrying about the future. Freedom Plaza offers you the opportunity to do both. If you're ready to learn more about everything our Life Plan Community offers, contact one of our senior living representatives today. Or, if you're ready to embrace a more engaging lifestyle right now, our downsizing guide offers you suggestions on how to make your move as easy as possible.