Should I Choose a Rental Community or Life Plan Community for Senior Living?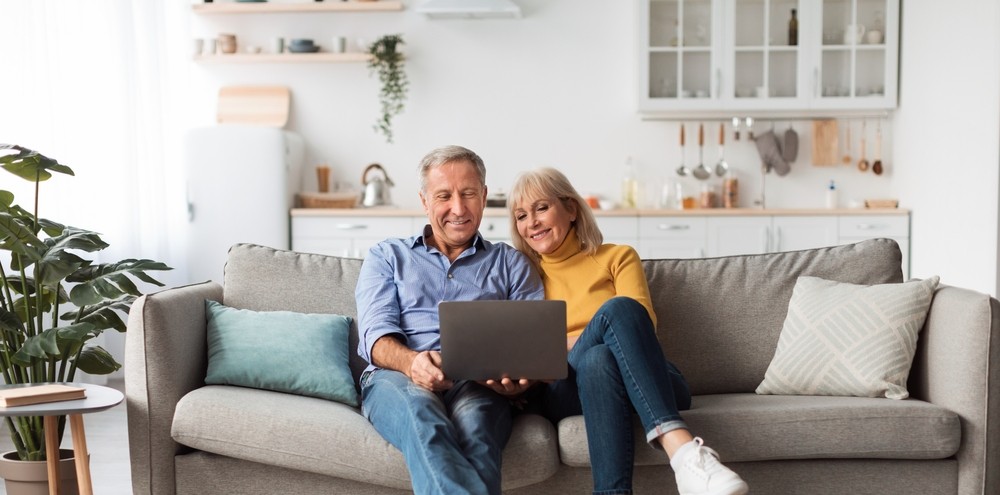 As you explore your senior living options in Sun City Center, you'll discover a wide range of communities with different types of residences, amenities, health care services and pricing models. You'll come across rental communities with monthly fees that fluctuate based on the services you're paying for. You'll  also find Life Plan Communities (sometimes called Continuing Care Retirement Communities or CCRCs)  that offer an all-inclusive approach to senior living, with a predictable monthly fee that gives you access to everything the community has to offer. Ultimately, you want to choose a community with the lifestyle you want now and the amenities and services you'll need in the future. 
What Is a Rental Retirement Community?
In a rental retirement community, you may have the option to sign a rental agreement for an annual or month-to-month lease of a senior apartment. The rental agreement will specify what's included in the monthly fee, which generally covers monthly rent and utilities, interior and exterior maintenance, and use of common areas such as a pool or community spaces. If there's a dining venue on campus, you might pay extra for a dining plan. Rental communities may or may not offer higher levels of care, such as assisted living or memory care on campus. If they do offer these services, you'll most likely pay prevailing market rates on a fee-for service basis for such care. 
What Is a Life Plan Community?
A Life Plan Community is designed to provide an exceptional experience for active older adults with an array of services and amenities to make life easier as you age. Life Plan Communities offer independent living and a continuum of long-term health care on the same campus. All Life Plan Communities have one or more contract options that require an entrance fee, but some also offer a rental option. 
When you choose a Life Plan Community with a Life Care contract, you pay a one-time entrance fee (which may be partially refundable) and a predictable monthly fee for as long as you stay. If your health situation changes, you can transition to higher levels of care on the same campus. This allows you to live each day with confidence, knowing you and your family won't be burdened by the rising costs of health care in the future.
Why Choose a Life Plan Community Over a Rental Community?
A Life Plan Community with a Life Care contract provides peace of mind and financial protection against future health care costs. It also provides access to valuable benefits and a wealth of opportunities to live life to the fullest. Here are some more reasons why it makes sense to choose a Life Plan Community like Freedom Plaza over a rental community:
Resort-style amenities. A Life Plan Community provides an array of life-enhancing amenities for vibrant independent living. At Freedom Plaza, you'll discover an exceptional dining experience at multiple on-site restaurants, an auditorium with a dance floor, state-of-the-art fitness center, resident vegetable and flower gardens, beautiful walking paths, an 18-hole executive golf course and putting green, pickleball and tennis courts, and so much more. 
A full calendar of activities. Some rental communities offer planned community events, but the choices may be limited. Freedom Plaza has staff dedicated to planning life-enriching activities every day, including regularly scheduled fitness classes, arts and crafts classes, and 45+ special-interest groups and clubs. Connect with neighbors and friends through themed dinner parties, volunteer opportunities, lifelong learning classes, and weekly outings to Tampa, Sarasota, and the beach.
A comprehensive wellness program. Healthy living comes naturally with a full complement of fitness classes, nutritious meal options, and more activities to nurture the mind, body, and spirit. At Freedom Plaza, our holistic wellness program integrates eight dimensions of wellness, with a range of activities and programs to support your physical, emotional, social, spiritual, intellectual, vocational, and environmental wellness.
Financial security. A Life Plan Community like Freedom Plaza provides greater predictability and financial security than a rental community. The monthly fees for independent living cover most of your living expenses in a single payment, which makes budgeting incredibly easy. And if your needs change in the future, you can transition seamlessly into higher levels of care with little or no change in the costs you pay.
Peace of mind. A Life Plan Community with Life Care provides a full continuum of care for whatever life may bring, including assisted living, memory care, skilled nursing and rehabilitation. You can relax knowing you have a plan for the future without worrying about ever moving again. This peace of mind extends to your family members, who won't have the stress or burden of finding care for you if a crisis occurs in the future.
Experience the Difference at Freedom Plaza
We invite you to explore our campus and experience resort-style independent senior living on our gorgeous 140-acre campus in Sun City Center. It won't take long to see why Freedom Plaza is a smart choice for your future. Learn more about financial options and view our thoughtfully designed independent living floor plans, then contact us to take the next step!