What is a Life Care Contract?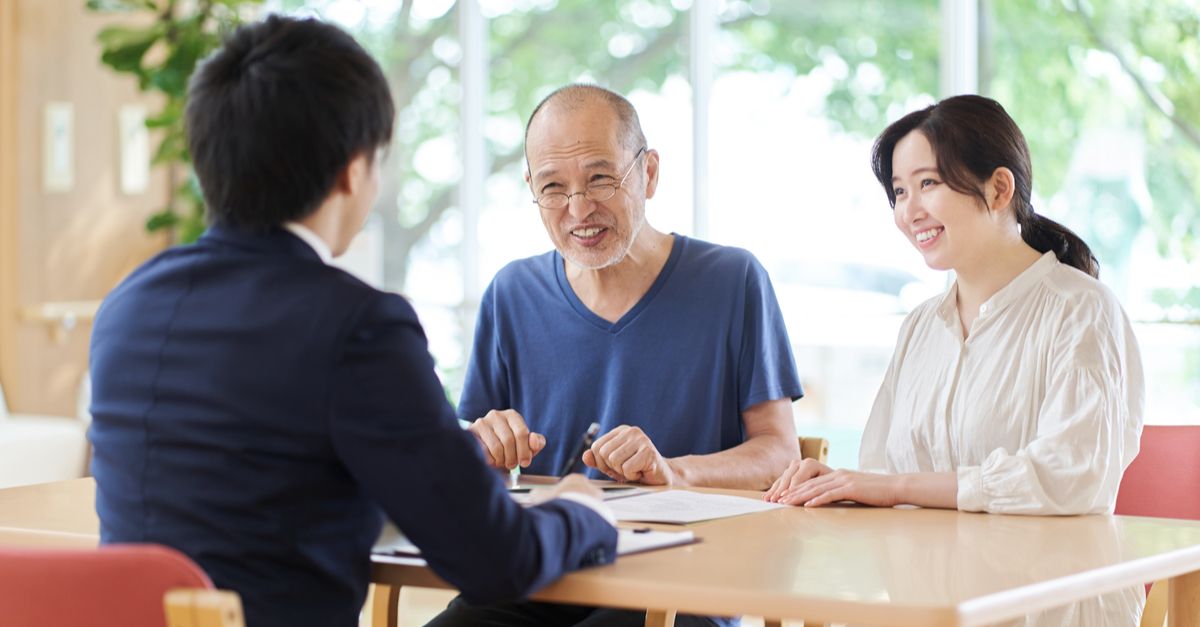 As you begin exploring senior living options, you may quickly discover this whole retirement business is a lot more complicated than you originally expected. Keeping all the acronyms and terminology straight is a big job in its own right — never mind figuring out which type of community is actually the best fit for your retirement dreams.
One option many seniors consider is a Life Plan Community, which you may also hear referred to as a continuing care retirement community, or CCRC. That's not to be confused with a community that offers Life Care; a Life Care contract is a financial arrangement, while the terms "Life Plan" and "CCRC" describe the senior care services a community provides.
What is a CCRC?
A continuing care retirement community, or CCRC, is a senior living community that gives its residents priority access to additional levels of care in the future. In other words, let's say you move into a community's independent living neighborhood. You're an active senior in relatively good health, so you don't need additional support, such as assisted living, or long-term care, like skilled nursing.
However, down the road, you might have an old sports injury that starts acting up, and you need a little extra help getting around. Or you might develop arthritis in your hands that makes it hard to get your meds and vitamins all sorted into your weekly pill box. Or maybe you discover a health condition that means you need continual monitoring.
In any of those cases, you're already settled comfortably into your retirement community. Moving to a new place is the last thing you want to do when a health problem disrupts your lifestyle.
That's the beauty of a CCRC. A full continuum of care is there waiting for you when you need it, and you'll have priority access to that senior care if and when the time comes. That means if you need assisted living, memory care, skilled nursing or rehabilitation services, you can get the care you need within the familiar surroundings you know and love.
What is a Life Plan Community?
Technically speaking, the terms "CCRC" and "Life Plan Community" are interchangeable. They mean the same thing. The only nuance is that some communities use the term "Life Plan Community" because it's intended to reflect a well-rounded senior lifestyle beyond health care services. Life Plan Communities often emphasize their amenities, activities and programming designed specifically for active seniors, along with access to a continuum of care.
This is a setting that empowers and inspires seniors to try new experiences, follow their passions, and make new and lasting friendships. Like a CCRC, a Life Plan Community provides peace of mind and a sense of security that you have a plan in place if your needs change in the future.
What is Life Care?
Life Plan Communities typically offer numerous pricing options to accommodate potential residents' diverse financial circumstances. Some Life Plan Communities — but not all — offer Life Care, which provides unlimited access to health care for life with little to no increase in monthly fees from the time when you move into the community. Under a Life Care agreement, you can expect to pay a larger entrance fee and higher monthly fees than some other pricing options, but you can also expect to pay below-market rates for the senior care you use.
What is a Life Care contract?
The specific terms of a Life Care contract may vary from one community to the next. Some guarantee no increases in monthly fees at all, while others may outline specific ancillary costs that may come with additional care. Regardless, based on the terms of the contract, you'll be able to predict your cost of senior living for life.
Despite slight variations, the core benefit of a Life Care contract is the same: the security of unlimited access to quality care within a familiar setting with predictable costs. The cost of senior care provided under a Life Care contract is typically significantly lower than market rates. A Life Care contract ensures you have a home for life. You know where you'll get care in the future, who will provide your care and how much you'll pay for it.
Is a Life Care contract right for you?
A community that feels like home and a predictable monthly fee for life. If this sounds like your idea of an ideal retirement, a senior living community offering a Life Care contract could be just the future you've been looking for. Make plans to stop in at Freedom Plaza, a Life Plan Community in Sun City Center, Florida, to learn more about the comfortable lifestyle, peace of mind, and predictability we can offer for your retirement future.