5 Reasons to Skip 55+ Communities and Move into a Life Plan Community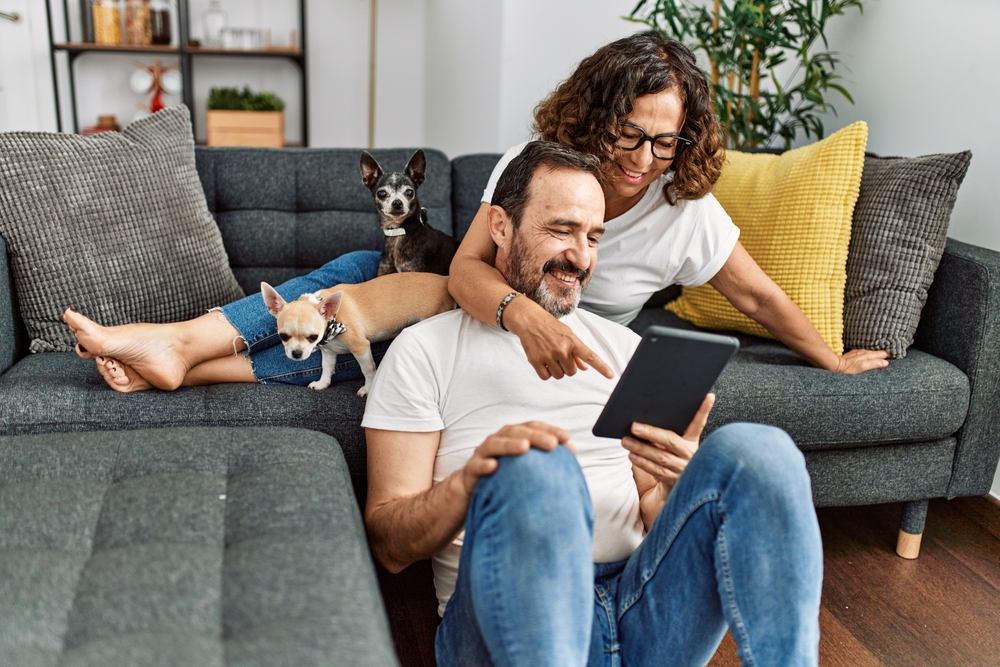 As you consider your options for the next stage of your life, an active adult community for ages 55+ may seem attractive. There's no large upfront fee. At many 55+ communities you simply buy a home (others offer rental agreements). HOA fees generally include lawn mowing and exterior repairs. And with the emphasis on "active," 55+ communities provide opportunities for fitness, socializing, affinity clubs and volunteering.It sounds like a great place to live — as long as you stay healthy and active. But what if your health needs change? Despite what many of us want to believe, the state of our health is not entirely in our hands. Stuff happens, including strokes, heart attacks, arthritis and dementia.According to the National Council on Aging, 80% of adults 65 and older have at least one chronic medical condition, and 68% have two or more chronic conditions. Another sobering fact comes from the Department of Health and Human Services: 70% of seniors 65 or older will need some type of long-term care.Sure, you could probably manage for a while by hiring home health in a 55+ community. But that can get expensive, and there won't be someone there to help you 24/7. At some point, you'll have to move to an assisted living community and start all over again.Friends, neighbors, and a sense of home will all be left behind. And on a practical level, you'll have to go through the process of selling your home and moving your belongings to wherever you decide to move next. How many times do you want to move? It doesn't get any easier with age.

Why moving straight to a Life Plan Community makes sense.
A Life Plan Community (also known as a continuing care retirement community or CCRC) is designed for seniors 62 and older to move into the community while they're still independent and relatively healthy. You don't own your home or apartment. Rather, you pay a one-time entrance fee and an ongoing monthly fee that covers all maintenance inside and out; utilities; housekeeping services; transportation services; access to amenities such as a fitness center, pool, art studio, salon, library, woodworking shop and auditorium; restaurant-style dining; and more.Most importantly, residents of Life Plan Communities have access to a continuum of on-site care if ever needed, including assisted living, memory care and skilled nursing. At a Life Plan Community, you can age in place, enjoy life, and not have to worry about future health care needs.

Top five reasons to move into a Life Plan Community.
1. Age in place. With access to a continuum of care on-site, you can stay in the same community among good friends, neighbors and staff who know and care for you. In addition, your spouse and family will thank you for not burdening them with managing a move if you're unable to.
2. Social life. Scheduled parties, Happy Hours, special events, and outings with friends and neighbors who share your interests ensure you're never at a loss for things to do.
3. Dining options. You won't have to do all the cooking. Your monthly fee includes flexible dining options at the community's casual and fine dining venues.
4. Estate protection. A portion of your entrance fee may be refundable to you or your estate, depending on the type of residency agreement you signed. A Type A Life Care contract (like that offered at Freedom Plaza) also protects you from rising health care costs, potentially saving you tens of thousands of dollars.
5. Tax breaks. A portion of your entrance and monthly fee could be tax-deductible as medical expenses. Check with your tax adviser for details.To learn more about the difference between a 55+ community and a Life Plan Community, check out this blog post.

Life Care: One more reason to move to Freedom Plaza.
As a Life Plan Community, we offer a full continuum of top-rated care. We also offer a smart plan called Life Care that ensures predictable monthly rates for the health services you need.
To learn more about the benefits of Life Care and how it keeps your monthly fee steady regardless of your level of care, get in touch. The more you know about us, including our Flex Your Future program that allows you to pay less upfront and spread out the remainder of your entrance fee on a flexible timeline, the more convinced you'll be that Freedom Plaza is the right choice for you.