6 Ways Senior Living Communities Can Celebrate Veterans Day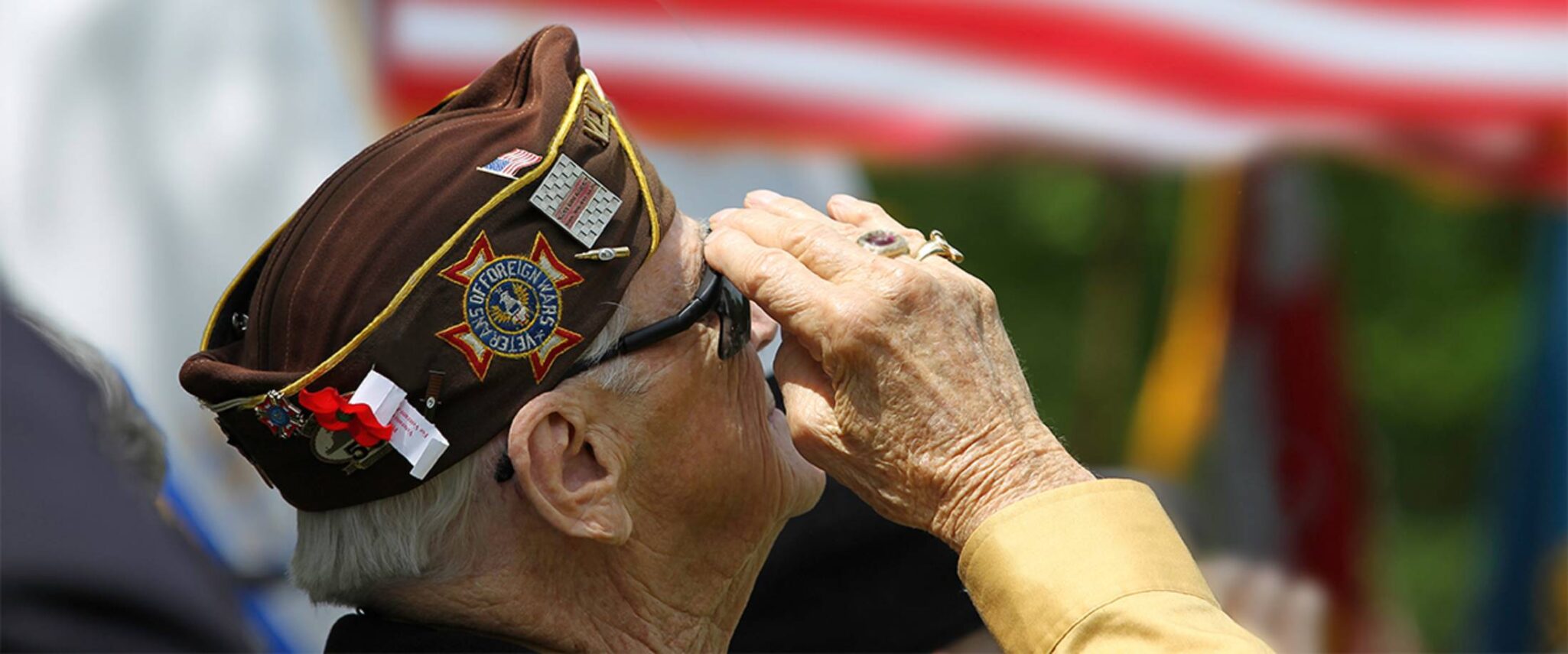 What is Veterans Day?
November 11 was originally Armistice Day, created to celebrate the end of World War I. It was eventually changed to Veterans Day to honor American veterans who have served their country in war and in peace. Did you know there are more than 19 million veterans in the United States? 1.9 million veterans are women, and about 9 million veterans are over age 65. As Veterans Day approaches, here are six ways a senior living community can honor both their residents and staff who are veterans, and those in the surrounding communities who have served.
Raise funds for Honor Flight.
Honor Flight is an organization that flies veterans to Washington, D.C., to visit the memorials "dedicated to honoring those who have served and sacrificed for our country." They currently provide these flights to veterans of WWII, the Korean War and the Vietnam War eras. By holding a fundraiser at your senior living community, you can make it possible for more veterans to share this meaningful experience.
Share their stories.
Encourage veterans in the community (both residents and staff) to write a few recollections, then collect them and turn them into a booklet staff, residents and family members can read. You can also help your veterans participate in the Veterans History Project of the American Folklife Center at the Library of Congress. The project collects and preserves first-hand accounts through audio and video narratives, photos, and correspondence.
Watch and learn together.
Celebrate veterans all month long by hosting a series of movies, documentaries and TED Talks by and about veterans. PBS has a list of eight documentaries and five feature films worth sharing.
Send care packages to those currently serving.
Host a party to put together care packages to send to deployed troops overseas. It gives them a little taste of home and lets them know someone appreciates their service. To get you started, here's a list of reputable organizations that provide a variety of care package services.
Share facts and tributes on your social media channels.
Honor the veterans in your community; help educate the public about veterans; and show your support with photos, stories and infographics on your blogs as well as Facebook and Instagram pages.
Sponsor a service dog.
Freedom Service Dogs has a program called Operation Freedom, which provides veterans specially trained service dogs at no cost. These dogs help military personnel and veterans who face challenges such as PTSD, depression, and mobility issues – all of which can make the transition to civilian life difficult, or even lead to suicide. You can host a fundraiser to donate directly, or for a yearlong kennel sponsorship, which helps cover the cost of medical care, feeding, grooming and training of service dogs (and puts an engraved plaque with your community's name on the kennel).
Freedom Plaza is a senior living community in Sun City Center, FL, which is home to many veterans who enjoy the active presence of the Retired Officers' Corporation (ROC). The ROC works with Freedom Plaza today to provide free services; such as memorial services, survivor assistance, Medicare and TRICARE claims, military retiree assistance, and more. Interested in joining a senior living community with fellow active veterans? Explore your living options.