How to Talk to Your Parents About Assisted Living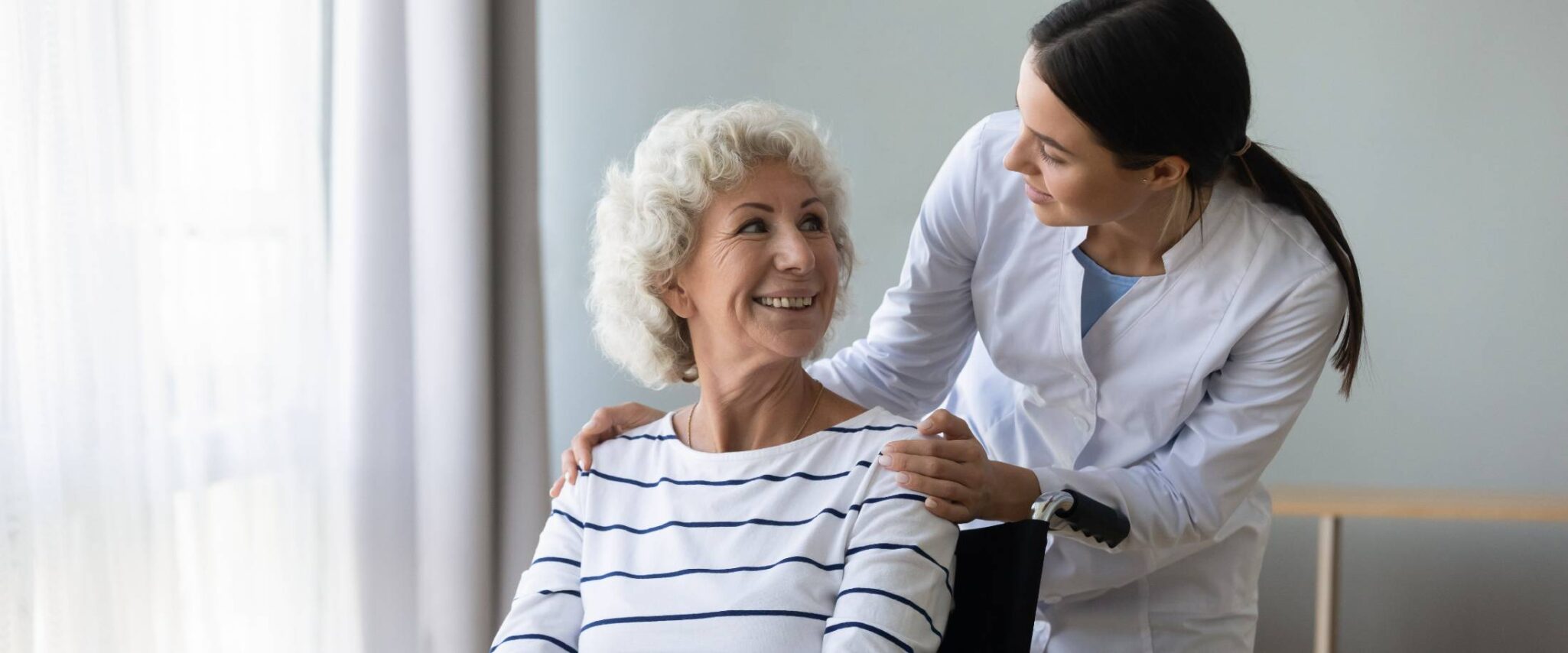 We all want our parents to be safe and happy. But there may come a time when living at home on their own is not in their best interests. So how do you broach the thorny subject of moving into assisted living? In a word, thoughtfully. Put yourself in their shoes and give them time to adjust to the idea.
The assistance they need to support their independence.
For some people in your parents' generation, assisted living conjures images of an old folks' rest home from decades ago. It's no wonder they're resistant to the idea. But contrast that outdated perception with assisted living at a thriving senior living community like Freedom Plaza.Each resident has their own private apartment which they can decorate to make themselves feel right at home. When they're not relaxing in their residence or visiting with friends, they can participate in a variety of activities designed to engage mind, body and spirit. Nutritious, appetizing meals are served three times a day, which they can enjoy in the company of neighbors. Transportation to shopping and medical appointments, housekeeping and laundry services make life easier, too. And, of course, professionally trained health aides are available 24/7 to help with activities of daily living, including bathing, dressing, eating, managing medication, or simply getting around.With their needs taken care of, your parents are free to enjoy time with neighbors, pursue their interests, and take advantage of the many life-enriching amenities and programs on campus. Learn more about how assisted living helps maintain independence.
8 tips for talking to parents about assisted living.
If you've done your research before talking to your parents and have an idea about what type of community might be the best fit for them, it's time to bring up the subject of assisted living. Following these tips for how to talk to your parents about assisted living can help set you up for a successful discussion:
1. Don't wait until there's a crisis. It's best to start discussing long-term plans with parents before a health crisis forces the issue. Starting the conversation early takes the pressure off and helps dial down emotions.
2. Ask about their wishes. No parent wants to be told what to do. They've probably been thinking about what might happen in the future but haven't shared it with you. Ask them what their priorities are and what they think would be the ideal solution.
3. Don't push. Give parents time to reflect on the situation and adjust their way of thinking. This conversation may need to happen several times over the course of weeks, months, and sometimes even years.
4. Empathize and listen. Soften your tone and give your parents space to express themselves. Fear, frustration and anger are common emotions because this is a hard move to accept. Being empathic will help them adjust to this move and strengthen the relationship between you.
5. Highlight the benefits. Stress the benefits and peace of mind assisted living offers. No homeownership responsibilities. Opportunities for socializing and pursuing your interests. More time to do what you want. Health services on-site. And supportive staff to help maintain your independence.
6. Be ready to discuss finances. Parents may think assisted living is too expensive and will exhaust their resources. Review all the services and amenities included with assisted living and how it compares to the cost of living at home. If possible, involve a financial advisor or eldercare lawyer for an expert view.
7. Ask for referrals. Do your parents know anyone who has moved into assisted living? Perhaps someone you know has a parent who is happy they've moved into assisted living. An independent opinion, especially if it comes from a friend, can be a game changer.
8. Arrange a visit. One of the best ways to change a loved one's view is to show them what a senior living community is actually like. Take a low-key approach during your visit and don't force the issue. Let your parents get used to the idea and see for themselves how a supportive environment can enrich their lives.
Learn if assisted living at Freedom Plaza is right for your parents.
As you consider options for assisted living, it's helpful to know what to look for at each community on your list. These 10 tips for choosing an assisted living community can help you make a more informed decision.
At any time during your research, please reach out with questions you may have about assisted living at Freedom Plaza. To learn more or schedule a visit, call 813-280-5009 or use our contact form.